Third World jails beat US jails (if you have a suitcase full of money)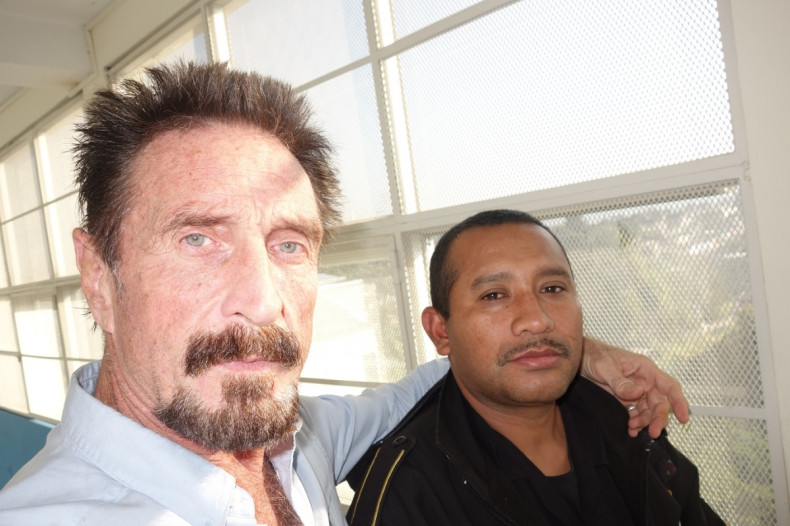 I just got out of jail. I was ordered to serve 48 hours for driving under the influence of prescription medication – there was no alcohol in my blood. During those 48 hours I had ample opportunity to evaluate the jails in the US with the jails in Third World Countries, in which I have also spent a small amount of time.
There are advantages and disadvantages in each system. In the US many jails have toilets and hot and cold running water – facilities found in the Ritz Carlton and other fine hotels. They also have mattresses (well... pads, really, but not too uncomfortable) and blankets. And the food, while not of the quality of a Ruth's Chris Steak House, is nevertheless palatable and somewhat varied. It is also of a reasonable quantity. And it's free.
None of these luxuries are available in most Third World jails. Sleeping on a cold concrete floor without mattress or blanket is, at best, less than desirable. And if you have no money, in many Third World jails you do not eat. A drawback worthy of consideration. Also, relieving oneself in a sawed-off milk carton requires a great deal of talent if one is to do so without pissing off the cell's co-inhabitants.
But... Third World jails operate on a principle that is alien to the developed world – bribery. Bribery is not only considered moral in most Third World countries, it is a trait to be cultivated and encouraged. Upon discovering this, I had a suitcase full of money smuggled into my jail cell while incarcerated in one or another of my host country's jails and lived, afterwards, quite well.
The oddest thing in countries of perceived embedded corruption, is that prison guards do not, under any circumstances, steal from their guests.
Neither do the guests steal from one another. Further, generosity is considered the highest form of spiritual growth, and, if used wisely, one can move from inmate status to assistant warden virtually overnight. I suspect that this principle, in the right hands, could move an inmate to assistant prime minister in short order.
My first order of business, after receiving my suitcase, was to buy Kentuck Fried Chicken and Coca Colas for every guard and every inmate on my floor. The guards happily arranged everything. I also partook in the feast. My second order of business was to poll everyone to find out the necessities that they perceived that they lacked.
Fresh strawberries, to my surprise, seemed to be near the top of everyone's list of necessities. Most admitted that they had never even tasted one (fresh fruit, except for bananas and plantains) is almost as expensive as a new three-piece suit, so few in the calibre of my associates could ever afford strawberries – the most expensive of the fruits. So I purchased a basket for every guard and inmate – again, just on my floor. The strawberry purchases continued every day for a few days until everyone got the runs and we moved on to other necessities.
After the first week, fights were breaking out between the prison guards on my floor and the guards on other floors, and "exercise time" where all the inmates were together, became tense and uncomfortable. There was no way I could support the entire facility in a state of luxury, so I ended all of the excess and began buying chocolate bars, Big Macs and fries for everyone. And cigarettes in 100-pound boxes. It turned out much cheaper really and everyone seemed just as happy. There's a lesson in here somewhere if I could only perceive it.
By the beginning of my second week, I had a laptop, a mattress, Internet access, an easy chair, comfortable clothes, DVDs, and a steady stream of beautiful women in my cell. I also had a cell to myself. I let the guards and the inmates watch porn on the laptop when I was not using it and I convinced the guards that life would be better if everyone's cell door was left open and we could all mingle whenever we chose. It all became very pleasant and I began to wonder why anyone would want to try to break out of jail in such a place.
But, as with all good times, it could not last forever. I moved on into the cold world of competition and greed and here we are.
Who is John McAfee?
John McAfee is one of the most influential commentators on cybersecurity anywhere in the world. His new venture – Future Tense Central – focuses on security and personal privacy-related products. In September, McAfee announced he will be running for US president in 2016.
McAfee provides regular insight on global hacking scandals and internet surveillance, and has become a hugely controversial figure following his time in Belize, where he claims to have exposed corruption at the highest level before fleeing the country amid accusations of murder (the Belize government is currently not pursuing any accusations against him).
In September, McAfee was nominated for technology and digital commentator of the year at the annual Comment Awards for his work for IBTimes UK. The winners will be announced at a ceremony on 24 November.