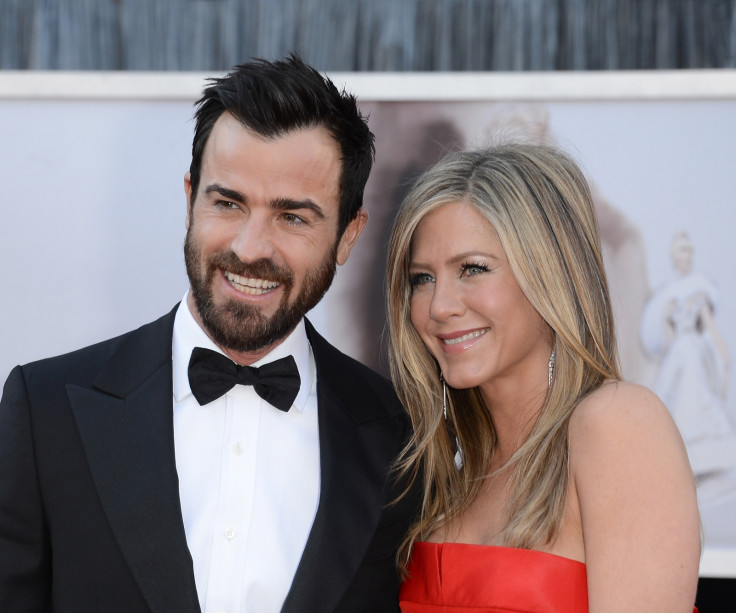 They are one of the most popular couples in showbiz so it is incredibly impressive that Jennifer Aniston and Justin Theroux managed to pull off a top secret wedding. The happy couple said their vows at their Bel Air mansion on 5 August and it is believed to have gone off without a hitch.
The nuptials were a long time coming for the Hollywood couple who got engaged three years ago when The Leftovers actor Theroux proposed to Aniston, 46, on his 41st birthday in August 2012. So how exactly did the surprise wedding of 2015 come to fruition without detection? IBTimes UK looks at all the wedding preparations including Theroux's bachelor party and their honeymoon...
The wedding preparations:
Hosting the ceremony at their home meant a lot of planning and moving had to take place. Photos show how the couple had decking placed over the large swimming pool in their back garden to make more space for guests.
In a rather clever move, the pair avoided the paparazzi snapping moving trucks by storing furniture removed from their home in the vacant property next door. According to TMZ, the $10m (£6.4m) mansion was also used as a "staging area" so that decorations, tables and other wedding props could be stored there.
To avoid someone involved in the planning process spilling all the details, Aniston and Theroux are said to have confiscated mobile phones from their staff members to ensure everything was kept under wraps. However, the cat was out of the bag right at the last minute as photos emerged of the wedding cake arriving and a pastor making his way into the house carrying a bible.
The cake:
Showing their sense of humour, the newlyweds snubbed the idea of a traditional wedding cake by having a Muppet-themed dessert made by Duff Goldman of Charm City Cakes. The final masterpiece was topped off with rather large bride and groom puppets making for a rather unusual choice. A source told People that the bakers "had no idea it was for a wedding. They didn't know until they saw the pictures this morning." They added of the vanilla and strawberry cake: "Jen and Justin are freezing a piece for their anniversary next year!"
The celebrity guests:
As two of the most connected people in Tinseltown, it is needless to say that the ceremony was littered with a-listers. Aniston's former Friends co-star Lisa Kudrow was there, alongside radio shock jock Howard Stern, daytime talk show host Ellen DeGeneres, actress Emily Blunt and her movie star husband John Krasinski, comedian Chelsea Handler and Aniston's best friend Courtney Cox, who was reportedly maid of honour.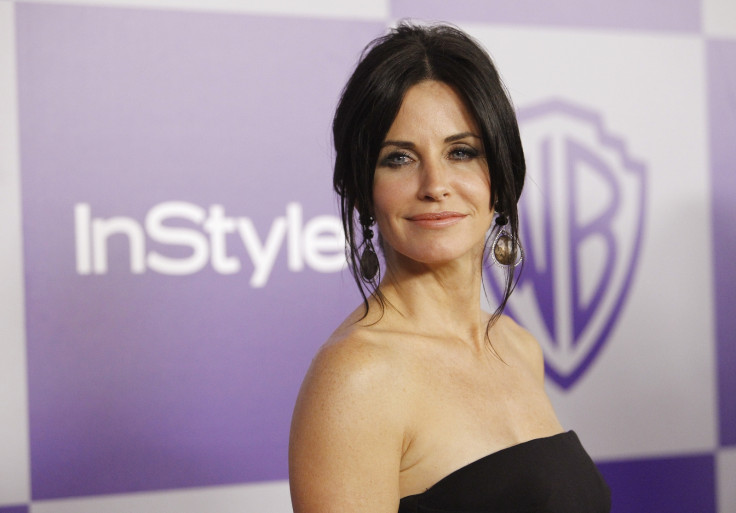 It sounds as though the party rumbled on until the early hours of the morning as a source reveals Cox, 51, was the last to leave the happy couple. An insider told People: "The last guest to leave was Courteney. She left right after Ellen DeGeneres and Jimmy Kimmel. She left around 3am. At 2am they still had the music pretty loud."
Justin's Bachelor party:
Theroux, 43, was given a huge send-off into married life by late night talk show host and comedian Jimmy Kimmel, who hosted the bash at the barn on his West Hollywood property on 3 August. It is believed that the soiree took place at Kimmel's very own "barn bar" which he had built in 2013. No word yet on if they performed a barn dance.
The honeymoon:
With their big day wrapped up, Aniston and Theroux are enjoying some much needed rest and relaxation on a honeymoon in the stunning South Pacific island of Bora Bora. The couple were seen arriving on the morning of 6 August after jetting in from Van Nuys Airport in LA. Reports claim that the trip will double up as a honeymoon and birthday celebration for Theroux who turns 44 on August 10, with Chelsea Handler expected to join them for the break.