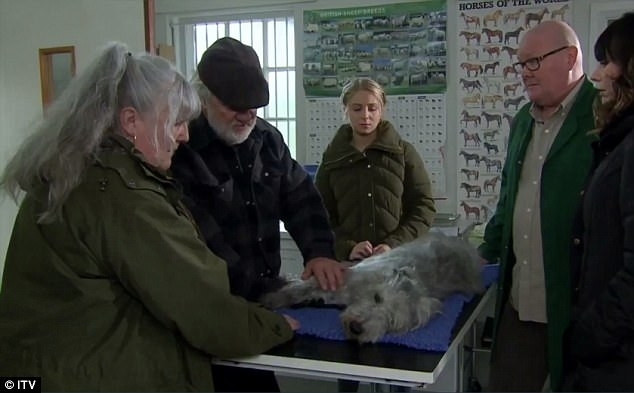 Emmerdale fans bid an emotional goodbye to a long-time favourite character on the soap last night (6 December). The Dingle family had no choice but to put Alfie down. He had been their beloved family dog for nine years.
Alfie was diagnosed with an inoperable tumour, leaving the devastated Dingle family with a hard decision to make.
The pooch, who is named Alfie in real life as well, is 11 years old, and the producers felt that it was time for him to enjoy a well-deserved retirement
"We realised Alfie was getting older as his hearing is not what it was.
"We felt it was kinder to put Alfie into retirement before his job got too hard for him to do well. Be reassured he is enjoying life in retirement," said Alfie's owner Lynda Woodrow.
ITV said in a statement that Alfie's real-life family broke down in tears as the much-loved canine played out his last scene.
Alfie's many talents include barking on command and playing dead. He is the only character to feature in the show's opening credits and has been involved in some key plot lines.
He has played scenes where he was poisoned and has even dug up a dead body.
Last year he was run over by the Diddy Diner van at a vegan fair and was given the kiss of life by troubled teen Lachlan.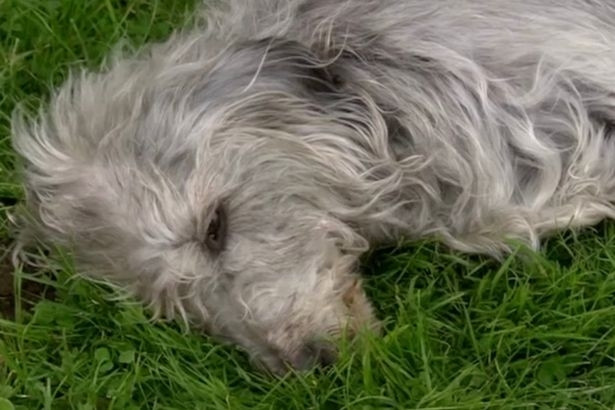 Emmerdale fans were left shocked at Alfie'e death and took to Twitter to express their sadness.
One viewer said: "Watching Alfie's last scenes in #Emmerdale has been more heartbreaking than any other scene in any soap atm."
Another Tweeted: "That Emmerdale story with Alfie the dog absolutely broke me."
A third wrote: "Just caught up on my fave @emmerdale........OMG haven't wept that much since Ashley and Finn left us...... #Alfie #Emmerdale Bravo everyone, great acting as usual !!"
A Twitter user also felt that she had to reconsider her decision of getting a dog after watching Alfie's death. She tweeted: "When you've confidently, nearly, not quite, but sort of decided on getting a dog, and then you watch #Emmerdale on catch up. #Alfie."
Here are some more emotional reactions from fans on Twitter: