Dennis Wise's altercation with comedian Iain Lee on Wednesday (6 December) night's episode has managed to further outrage the fans of I'm A Celebrity. Accused of bullying Lee, people are now calling for the former Chelsea midfielder to be removed from the show.
The clash between the two started when Lee put his name forward for the upcoming Bushtucker Trial. The challenge, called Tutankha-Doom, involved meandering through a web of underground tunnels filled with critters. Hollyoaks star Jamie Lomas had also volunteered for the trial.
Former footballer Wise, 50 felt that Lee wasn't the right person for the job since the latter had already failed a couple of trials. "My only problem and I'll be honest with you Iain, is that you've said 'Get Me Out Of Here' twice and what I don't want to do is have no dinner," he said.
Lee then tried defending himself saying: "Ok but I also got 11 stars on one."
To which Dennis replied: "I get that but you've also said 'Get Me Out Of Here' twice out of the three you've done."
As the conversation started heating up, a visibly hurt Lee said: "I get it, you don't want me to do it, I withdraw my offer, does that mean I can do no trials for the rest of the run then? Is that what you're saying, because that feels a little bit unfair."
"Well Iain, the problem is you've gone a couple of times and you've come back with nothing, so that causes me a slight issue," Wise stressed again.
Before leaving the show, Rebekah Vardy had described Lee as a "fake" who was "playing the sympathy card" in order to win the show.
Reiterating this view, Wise said: "I'm allowed that thought process so please don't throw that back at me. Don't try and make me look bad, don't play a game with me. I'm telling you now don't play a game with me."
Lomas went on to perform the Bushtucker Trial and won 6 out of 7 stars. "It would have been a tough one for you," he told Lee after returning to the camp.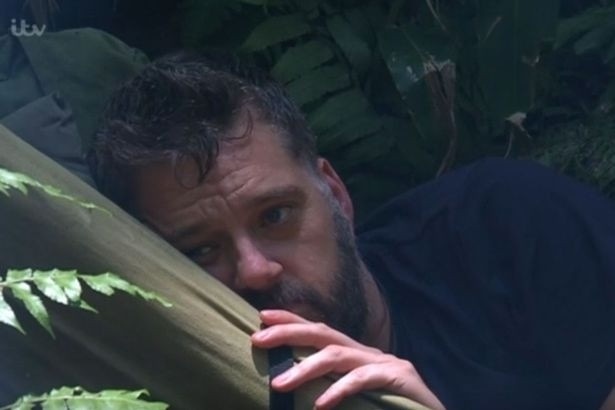 During the Bush Telegraph, Lee admitted that he felt "humiliated" by Wise's comments. Later in the episode, he also opened up to boxer Amir Khan saying: "I'm so not an alpha male or laddy lad, but I want people to like me.
Wise also confessed to Khan: "Maybe it came across in the wrong manner, I tried not to be rude about it. It was nothing malicious or nasty, I just said what I thought."
Previously, Wise had also boasted to Lomas and Khan about how he was able to complete the Temple of Gloom task in half the time where Lee had completely failed at it.
"I just think he [Iain] panicked. I had ten minutes and finished in five. I really enjoyed that today, some difficult points to it but it suited me and I can swim. I can see why Iain was worried about it, you know, different horses for courses and that suited me rather than Iain," Wise said after the task.
Viewers didn't seem to take kindly to Wise as they branded him a "bully" and called for him to leave the show.
This isn't the first time that Lee has gained support from the viewers. Lomas, Khan and Vardy had earlier faced backlash for trying to gang up on the 44-year-old radio presenter.