A relative of the Kardashian-Jenner clan is threatening to steal the limelight from the famous reality stars, and she goes by the name of Natalie Zettel.
The 18-year-old rising model is the first cousin of the well-known family, so it's surprising we haven't heard of her until now.
Zettel has nearly 7,000 Instagram followers, but that's nothing in comparison to Kim Kardashian's 103m or Kylie Jenner's 98.5m.
The striking brunette sticks to the Kardashian-Jenner signature look with her long dark hair and flawless skin, and shares their penchant for posting numerous snaps of herself on social media.
The family's secret cousin – who has never starred on their reality show Keeping Up With The Kardashians – looks similar to Kendall Jenner with her fair skin and svelte figure.
She is momager Kris Jenner's sister Karen's daughter, and has thus far eschewed appearing on the show despite looking as though she might fancy a career in the limelight.
One reason she may have dodged starring on KUWTK is down to her mum's view of sister Kris.
She said four years ago: "She came out of the womb saying where's my Ferrari?"
"You know what drives Kris? Power, power, power. And money. Fame and fortune ruin people."
"She's a workaholic, a hustler. It's about wanting power. It's Gucci purses, Bentleys, all the things I don't care about that she does. You do these things because you are unhappy. Money is Kris' whole world," The Sun reports.
Karen grew up with Kris in California, where the famous family currently reside, and claimed that the mother of six began worrying about her appearance from the age of 15, resulting in spending millions of dollars on surgery.
Karen also turned down an invite to Kim's wedding to Kanye West – despite the offer to fly her to Paris – because she said: "I've been to two of Kim's weddings, I don't need to go to a third."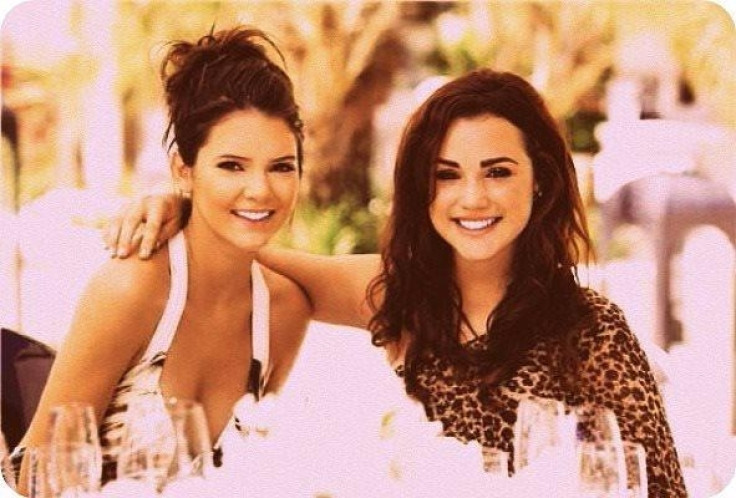 Putting her mother and auntie's differences aside, Natalie still enjoys a close relationship with her cousins, and has been seen in pictures with them as well as supporting them on Twitter.
She often retweets Rob Kardashian's picture posts about his adorable daughter Dream, and shares snaps with the likes of Kendall and Kylie.
Her most recent pictures on Instagram have been particularly attention-grabbing as her modelling career has begun to get underway.
One follower recently commented: "Prettier than the entire Kardashian family combined." Watch this space!