Zimbabwe regime threatens citizens with jail terms for 'abusing the national flag'
Unusual move targets #ThisFlag protesters, who President Mugabe's regime is struggling to contain.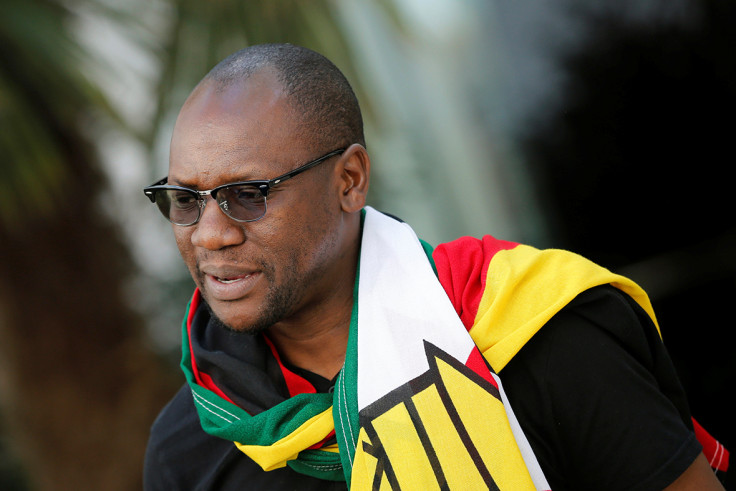 Zimbabwe's government has threatened to crackdown further on protesters and social media activists with prison terms and costly fines for using or flying the national flag, in the wake of anti-government protests.
In recent months, the nation of almost 16 million people has been rocked by a social movement that successfully managed to shut down the capital Harare in a series of protests against bad governance from President Robert Mugabe's regime. Against a backdrop of economic chaos, the regime is struggling to contain months of protests.
Baptist Pastor Evan Mawarire, 39, unwittingly began the civilian-led movement, a rarity in Zimbabwe where activists are routinely targeted by the authorities, in May when he spontaneously posted a video online, in which he expressed his frustration at the state of his nation, wearing the Zimbabwean flag around his neck.
Used as a symbol of the calls for change by demonstrators under the #ThisFlag movement, demonstrators regularly wave the green, yellow and red flag and march with it draped around their shoulders.
Banning private citizens from using their flag
The justice ministry on 21 September warned Zimbabweans they now risk a $200 (£154) fine and/or six months in jail for abusing the national flag.
In an highly unusual move of banning private citizens from using their flag, the government said it would also enforce an existing law which prevents anyone from producing and/ or selling the flag without prior permission from the Justice Ministry.
Under current law, it is an offence to "burn, mutilate or otherwise insult the national flag", and anyone convicted would face a $200 fine, up to six months in jail or both.
"Members of the public who participate in any action or activity involving the national flag or to bring the national flag into disrepute are warned that they are liable to prosecution," a senior official in the Justice Ministry, Virginia Mabiza, said in a statement.
The move has enraged activists, who have used the flag as a rallying point for mass protests. Promise Mkwananzi, spokesman of #Tajamuka campaign, which organises mass protests together with the #ThisFlag movement, remained defiant, and said protesters would continue to use the flag.
"It is total insanity that government should ban citizens from using their own flag. We are going to continue to make use of our flag. It is our identity," Mkwananzi said, according to Reuters.
Last month, Zimbabwe's government threatened to crack down on social media activists it brands as "cyber-terrorists" as protest movement leaders continue to encourage users to vent their frustrations over the nation's faltering economy using the "safe" platforms.
On 16 August, information minister Christopher Mushohwe warned that online activities are being monitored and that the government would deal with activists working with "diaspora cyber-terrorists".
From the US, where Mawarire is in self-imposed exile, the Pastor urged his compatriots to maintain the pressure on the government, which regime has recently cranked up its clampdown on hundreds of critics and has been arresting people who have allegedly insulted the president verbally or on social media networks.
In Zimbabwe, citizens can face charges of undermining the authority of, or insulting Mugabe under Section 33 (b) of Zimbabwe's Criminal Law (Codification and Reform) Act Chapter 9:23, which came into law in 2002.
© Copyright IBTimes 2023. All rights reserved.