The boss of holiday giant Thomas Cook has said the company does not need to apologise for the deaths of two children while on holiday in Corfu in 2006.
Robert and Christianne Shepherd, from Horbury in Wakefield, West Yorkshire, died from carbon monoxide poisoning during a family holiday in a four-star resort.
Their bodies were discovered by a cleaner, who also found their father, Neil Shepherd, and his then-girlfriend, now wife, lying in comas from the deadly fumes.
The tour operator's chief executive, Peter Fankhauser, told an inquest on Thursday 7 May that he felt "incredibly sorry" for the family but did not have to apologise.
"I feel so thoroughly, from the deepest of my heart, sorry but there's no need to apologise because there was no wrongdoing by Thomas Cook," he said by way of explanation.
Robert, 6, and Christianne, 7, died during their stay at the Louis Corcyra Beach Hotel, which was booked by Thomas Cook.
An investigation found that a faulty boiler, which had not been repaired correctly, caused the deadly carbon monoxide leak.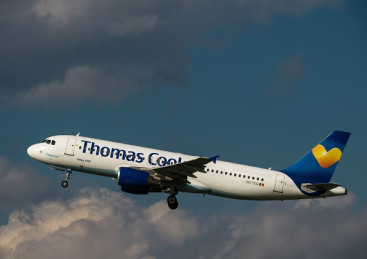 Compounding the fault, a safety device on the boiler had been disconnected.
Fankhauser said that Thomas Cook was lied to by people at the hotel, who said it did not have a gas supply.
Speaking at the inquest last month, Neil Shepherd accused the operator of being responsible for the deaths and failing to carry out checks.
He told Wakefield Coroner's Court: "I firmly believe my children would be here today if Thomas Cook had carried out an inspection of those boilers."
Their mother, Sharon Wood, accused Thomas Cook of "gross negligence".
"I want to look further up the chain of command in Thomas Cook. I want to know why those gas boilers were not identified, why they were not serviced regularly.
"This is not just a difference of local standards abroad. This is gross negligence. Ultimately, my children paid the price with their lives," she said.
The hearing continues.