Thomas Cook's chief executive made a shock exit from the company this morning, sending the travel agency's share price into freefall.
Harriet Green announced that her work at the travel firm "is complete" as part of the group's full year financial results in which it reported a 44% jump in earnings before tax to £323m (€408m, $508m).
The impressive results were not enough to save Thomas Cook on the stock exchange, however, as shares plunged by 20% to £110.57p.
Green said: "The transformation of Thomas Cook into a company with a market capitalisation of just under £2bn and a share price of over 130 pence is one I have been proud to lead.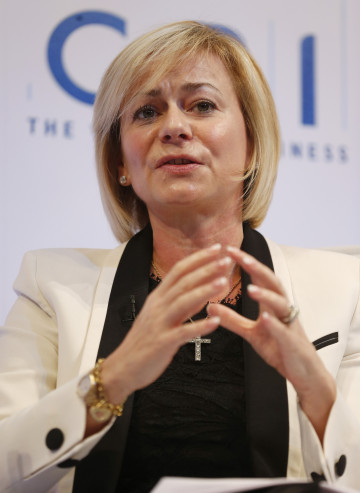 "I always said that I would move on to another company with fresh challenges once my work was complete. That time is now.
"I wish all of the team at this re-energised company continued success, as they move to the next phase of the company's development."
With Green at the helm, Thomas Cook's value has increased tenfold. When she took over in 2012 it was worth £148m.
Chief operating officer Peter Fankhauser will step into Green's role with immediate effect.
Chairman Frank Meysman added: "Harriet has had a highly positive impact on this company.
"We emerge from her transformation stronger, with a clear strategy, world-class leadership team, updated brand, and a renewed focus on the customer.
"The succession plan she devised will now take effect and the new chief executive, Peter [Fankhauser], will drive the company forward as we focus on winning the commercial battle against other operators."