A Rolls-Royce employee from Nottingham called Thomas Cook had planned his dream destination wedding in Rhodes, Greece. However, the collapse of the historical travel agency also called Thomas Cook, left the British citizen's wedding plans devastated. Cook is just one among thousands of holidaymakers who have been caused great distress by the travel firm's shut down.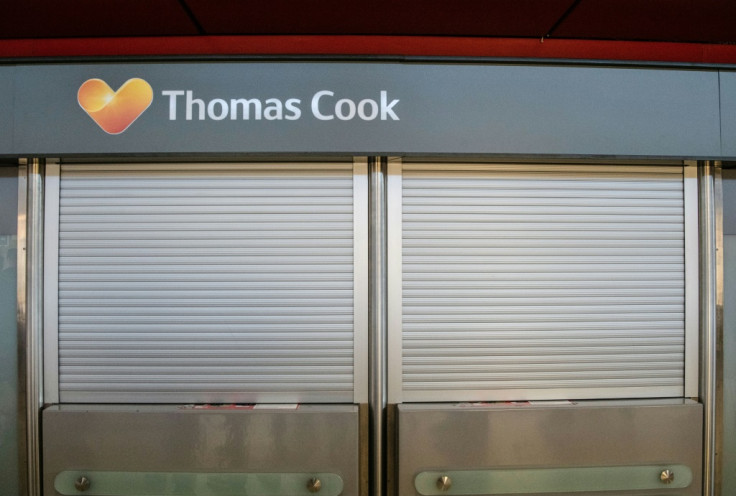 Cook had paid the travel firm £10,000 for the destination wedding. The wedding package included arrangements for the ceremony, cake, flowers, decorations, and some entertainment. Cook's wedding party consisting of more than 30 friends and family were also booked on Thomas Cook flights to Greece. After the wedding, the couple and their family were supposed to take the travel company's flight back to Britain.
According to the Mirror, Cook claimed that Thomas Cook representatives had promised the couple a wedding surprise owing to the groom's name. The couple ended up getting a devastating shock in the form of a ruined wedding instead of a pleasant wedding surprise.
Cook, his fiancée Amelia Binch, their children Alice and Lucy, and a few close family members reached Greece ahead of the September 27 wedding. It seems unlikely that the 30 guests, including the best man, will be joining them in Greece. The marooned wedding party is now waiting to be called to the airport for a flight back at any point.
Even though his wedding got ruined by Thomas Cook's shut down, Cook had it better than some other holidaymakers. In Benidorm, Spain, a family with small children were kicked out of their hotel.
Dylan Hutchison and Leigh Crombie had booked their stay at Dynastic Hotel with Thomas Cook for their families. When the news of the travel company's collapse came out, the hotel authorities demanded that the two families paid 1,000 (£884.90) each. Even though they had Air Travel Organiser's Licence (ATOL) protection, the families had to vacate their rooms for not meeting the hotel's demands.
The Daily Star reports that the families with two small children aged four and five were left on the streets. Eventually, they found an apartment for which they had to deposit £310 and pay another £310. The families will be staying there until they can be repatriated back to Scotland.