It was confirmed a few days ago that Dope director Rick Famuyiwa was to helm Warner Bros' upcoming superhero movie The Flash. While not much else is known about the movie, other than that Ezra Miller will star in the lead role, DC Comics fans are desperate to find out more.
Pure desperation, or coincidence (we can't be sure), led them to spark the latest gossip going around on the rumour mill; that Magic Mike star Channing Tatum might appear in the film when it's released in 2018. Their reasoning behind this? Well, Famuyiwa's Twitter activity of course.
Spotted first by Batman-News, the filmmaker looks to have followed significant players within the current DC Extended Universe on Twitter, including Batman v Superman: Dawn Of Justice stars Ben Affleck and Gal Gadot, as well as executive producer-turned-man in charge Geoff Johns and fellow director Zack Snyder. Famuyiwa also followed Wonder Woman and Suicide Squad, Aquaman himself Jason Mamoa and comic book writer Mark Waid.
All of those additions seem fairly understandable given that he's recently joined The Flash, but, nestled in amongst those names was Tatum's, sparking speculation that he'll have something to do with the eagerly-anticipated DC film.
While this has been reported by a vast number of publications, it seems imperative to note that nothing has been confirmed and Tatum is still linked with Marvel superhero movie Gambit. Meaning that his name could have simply appeared alongside Famuyiwa's suggestions to follow thanks to the comic-book association and the director just happened to be a fan. It's worth noting too that Tatum hasn't yet followed Famuyiwa back.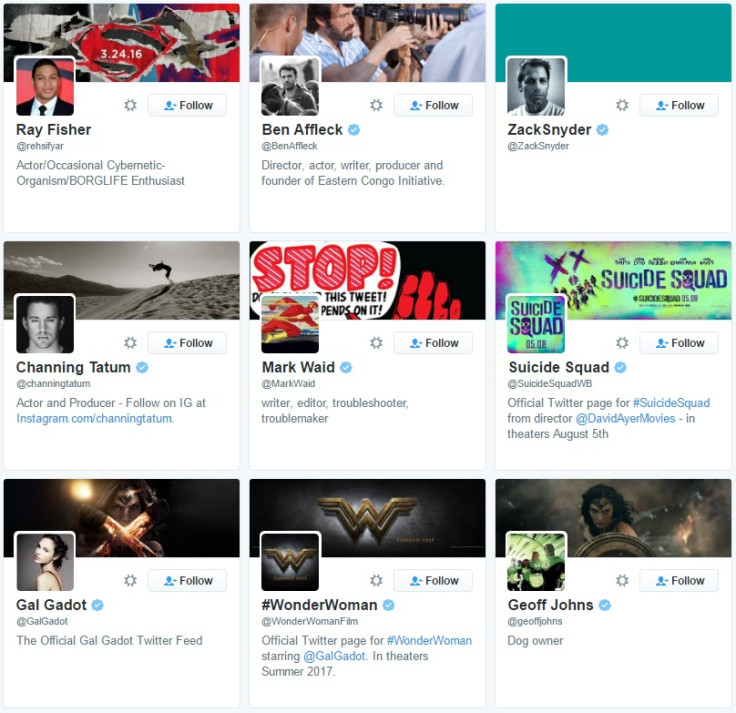 However, production on Gambit has been rocky from the get-go, fuelling the idea that Tatum may have jumped ship. Filming on the standalone movie was originally supposed to take place early this year but was pushed back, when the studio pulled out from the movie's previously-announced release date of 7 October 2016. Tatum's writing and producing partner Reid Carolin (22 Jump Street) has said to have taken over the scripting duties officially but the film is still yet to secure a director following Doug Liman's decision to direct The Wall first instead.
Other news outlets have also suggested that Tatum might not be starring in The Flash but other DC movie planning to reach the big screen in the next few years; Shazam, a film about a young boy who ends up in an adult-sized superhuman body. Dwayne Johnson is already on board to play villain Black Adam and many fans believe that Tatum would be the perfect hero to take on The Rock. All wishful thinking for now, but it wouldn't be completely far-fetched given the evidence...
For more entertainment news follow A-List on Twitter @Alistinsider