With his loud presence and rather large ego, you'd think Jeremy Clarkson's head couldn't get much bigger. But now, it quite literally has, and it's made out of stone.
Clarkson's head, along with his co-stars on The Grand Tour, James May and Richard Hammond, have been immortalised in giant stone statues that are travelling across Australia right at this moment.
It is not known whether the mystery heads will be a new permanent 'art' attraction in the Australian city of Sydney, as Amazon Prime is yet to confirm what it's all about.
What we do know, along with bewildered onlookers, is that the three eight-foot-tall (and rather scary-looking) monuments were packed into a big wheeler at Sydney's White Bay to visit landmarks such as the Opera House and Harbour Bridge.
It was previously thought that the giant heads were planned to be located to the Space Needle in Seattle, but The Grand Tour twitter channel admitted on Thursday (8 December) that the plan hasn't quite worked out.
They wrote on the social media sharing site: "Turns out the Space Needle didn't quite work out... statues diverted to a country where the show will launch very soon."
Following that, the heads have been diverted and the three eight foot tall stone statues were paraded through Sydney on a hiab flatbed truck, bearing Amazon and The Grand Tour logos.
They were first spotted on a boat at White Bay, where they craned onto a freight truck before passing local landmarks.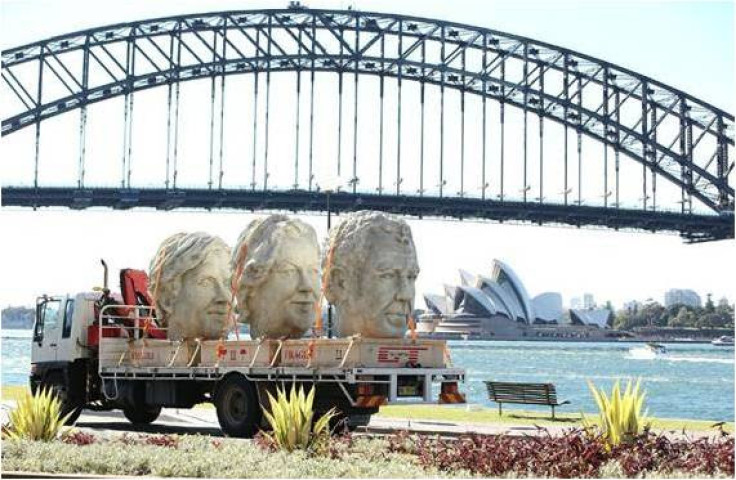 Amazon is yet to reveal the final destination of the statues, but trucks containing other body parts including Clarkson's, May's and Hammond's arms, legs and crotch have also been spotted.
Speculation that epic statues were being erected in Seattle has since turned to Australia – so fans have taken to social media to guess where the final resting place of the statues may be.
One person tweeted: "Anyone know if the @thegrandtour statues are here in Vancouver, or why?" as another put: "@JeremyClarkson Just seen a giant statue of your face on the back of a truck in Sydney! Should we be worried??"
Though the big stone heads may symbolise a sense of permanence for The Grand Tour – which has cost Amazon £160m to make – we reported earlier this week that May is thinking about quitting the show.
In an interview with Radio Times, the 53-year-old hinted on the prospect of parting ways with his colleague of over 10 years, Clarkson, claiming he didn't expect to stay with the Amazon Prime series and called Clarkson "decrepit."
He said that "within the next five years I don't want to be fart-arsing around."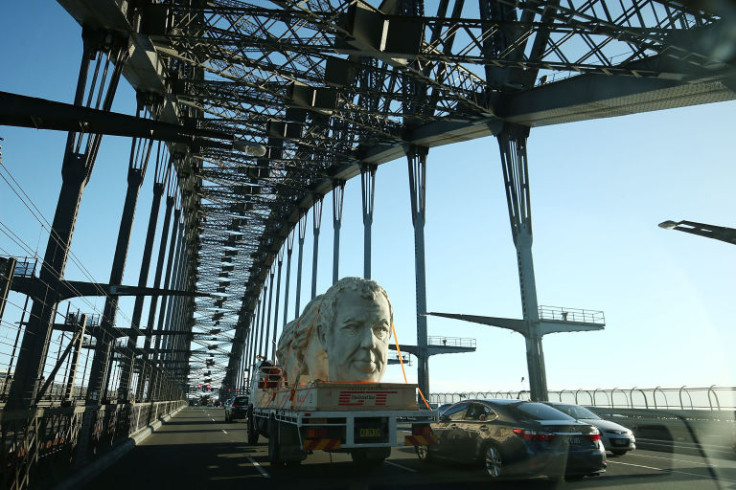 He continued: "We have to accept that fairly soon we will be too old for it. Richard Hammond is a reasonably fit bloke who looks after himself, me and Jeremy aren't.
"Jeremy is particularly decrepit and I find growing within me – I try to fight it for some reason, but I'm giving into it – a much stronger, nesty sort of instinct."
The Grand Tour launched last month, and signed a deal with Amazon to produce three series of the show, which counts for 36 episodes over three years.