A beach in Chile has become the mass grave of thousands of prawns which washed up on the shore, leaving the beach red with death.
Chilean officials say they are investigating the mass prawn death after the crustaceans appeared on the beach in Coronel, around 330 miles from Santiago.
Since they appeared, locals have come up with a number of theories as to what killed all the prawns.
Local fishermen say the nearby power plants owned by electricity companies Endesa and Colbun may have heated the water killing off the prawns.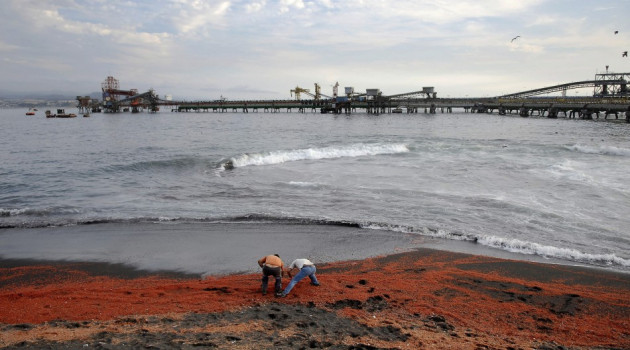 Gregorio Ortega, a local, told Radio Bio Bio: "I'm 69 years old and starting fishing when I was nine, but as a fisherman, I never saw a disaster of this magnitude."
Some people in the town say the water used to cool two thermoelectric plants near the beach was discharged into the sea.
As well as the prawn bloodbath, hundreds of crabs also fell victim to whatever killed the shrimp.
A spokesman for Endesa said the company was aware of the prawn deaths and would be issuing a statement at a later point. Colbun refused to comment.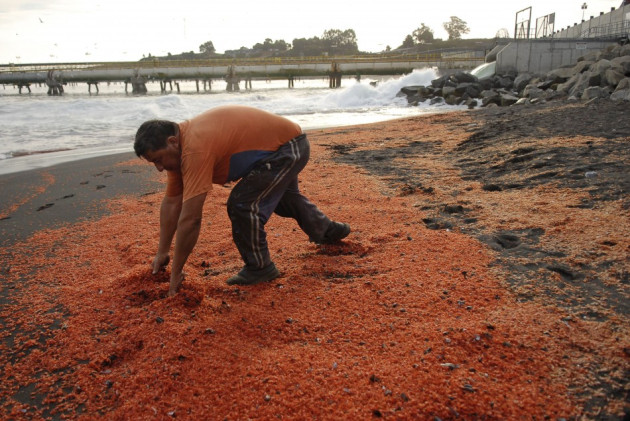 Ana Maria Aldana, a prosecutor for environmental crimes, told reporters: "We're going to be collecting as much evidence as possible to determine if this is an environmental crime."
Victor Casanova, from Chile's Environmental and Cultural Heritage Crimes Unit, told Sky News police are now trying to determine what killed the prawns.
"We are going to go out to Coronel Bay to determine the physical temperature parameters, electric conductivity, and above all the oxygen, which is an important issue to highlight," he said.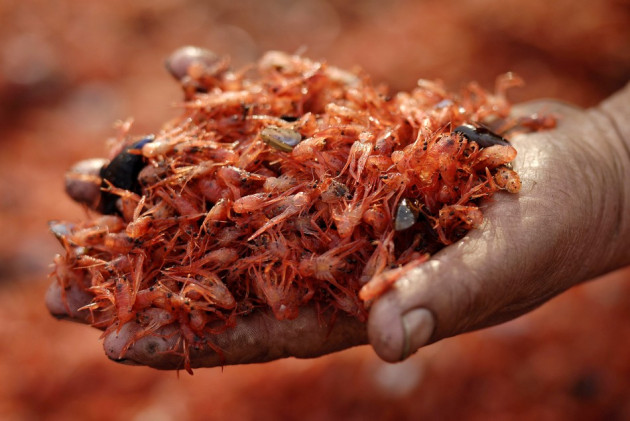 Chile's mining industry is energy-intensive and some say the country must triple its capacity in the next 15 years, even though it has no domestic oil or natural gas.
The country imports 97 percent of its fossil fuels and depends on hydropower for electricity. This creates problems when droughts drain reservoirs or foreign disputes affect oil imports.
Many Chileans are opposed to plans to develop a new power source by damming Patagonian rivers because of the risk to the environment.
The project is owned by Endesa and Colbun and protests against the plant have turned violent on some occasions.