CAR war criminals are roaming free amid impunity on 'staggering scale' says Amnesty
Non-existent justice system is undermining efforts to rebuild CAR and create a sustainable peace, says rights group.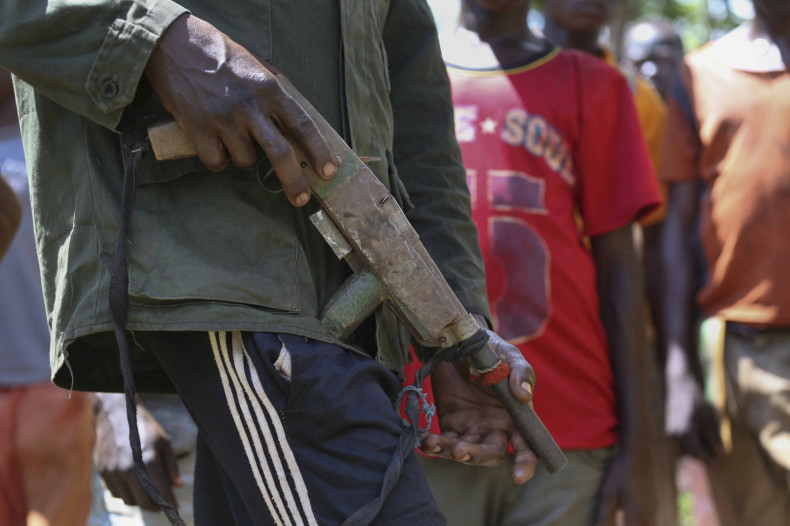 An international rights organisation has called for major investment to rebuild the Central African Republic (CAR)'s justice system if the country is to quell instability following years of unpunished human rights violations.
The country erupted into chaos when Muslim rebel group Seleka toppled the then-president François Bozize's government in March 2013. Following the coup, the largely Christian vigilante anti-Balaka group organised itself to fight against the Seleka, carrying out large-scale reprisal attacks against Muslim civilians, sparking a sectarian civil war. Amid renewed violence in the centre of CAR, minimal attention has been paid to a recently formed armed group called Return, Reclamation, Rehabilitation, or 3R.
The vast majority of the suspected Seleka and anti-Balaka war criminals who have committed crimes since December 2012 have never been held accountable. This, Amnesty International warned, is undermining efforts to rebuild CAR and create a sustainable peace.
"They [suspected perpetrators] live side by side with their victims. They take the same taxis, shop in the same shops, and live in the same neighbourhoods. None have been arrested or prosecuted, and such a climate of impunity only reassures the perpetrators," said a member of a civil society who spoke under conditions of anonymity due to fear of reprisals.
Thousands of victims of human rights abuses across the nation of 5.5 million are still waiting for justice to be served, while individuals who have committed horrific crimes including murder and rape "roam free", according to Amnesty's Central Africa researcher, Ilaria Allegrozzi.
In June 2015, CAR's government adopted a law to create the Special Criminal Court (SCC) – a "hybrid" court of national and international judges and staff – to try people suspected of having committed crimes under international law during the conflict.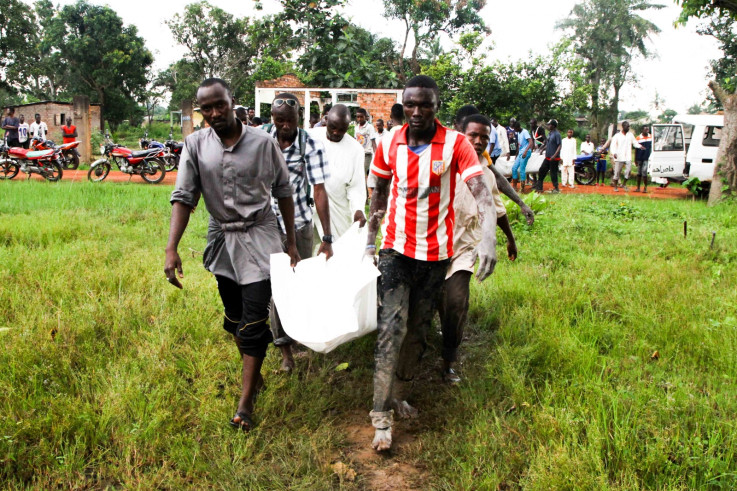 Muslims carry the bodies of three men belonging to the Fulani herdsmen people, who were killed following the assassination of a Central African officer, in October 2016, in tat-for-tat violence in Bangui
EDOUARD DROPSY/AFP/Getty Images
While $5m (£4.1m) of the $7m required for the first 14 months of operations has been secured, the body has yet to become operational. More needs to be done to ensure sustainable support for the first five years of the court's operation, including developing a robust victim and witness protection programme. The civil society member explained that victims are afraid to speak out because "one can take you from your home and kill you".
In its recent report, Amnesty found that none of the 10 people on the UN sanctions list for CAR appear to have been arrested or investigated. Only one of 21 people that Amnesty believes should be investigated for crimes under international law – including war crimes and crimes against humanity – has been arrested.
The report also highlights how warlords, including Anti-Balaka commander Alfred Yekatom, now find themselves in positions of power. Yekatom currently is a member of the National Assembly Defence and Security Commission dealing with the disarmament, demobilisation, reintegration and repatriation of armed groups (DDRR) process.
"The only long-term solution to this entrenched impunity is the comprehensive overhaul of CAR's national justice system, including by rebuilding its courts, prisons and police force. In the meantime, sustainable funding for the SCC, including robust witness protection programmes, is an essential step towards justice."
Central African Republic's non-existent justice system
The justice system was weak before the conflict. It was further undermined by the fighting. Records were destroyed and legal personnel forced to flee.
Today, few courts function outside of Bangui. Just eight out of 35 prisons in the country are functional.
Detainees are kept in crumbling buildings in crowded and insanitary conditions and poor security has led to repeated prison breaks, according to Amnesty.
The UN peacekeeping force in CAR has helped the national authorities arrest 384 people for crimes linked to the conflict between September 2014 and October 2016. However, this included only a handful of high-profile individuals suspected of having committed the most serious crimes, while 130 escaped from prison in September 2015.