Thousands of people have signed an online petition which calls on the chairman of Oldham Athletic, Simon Corney, to reconsider a decision to sign Ched Evans to the club.
Welsh international Evans, whose most recent club was Sheffield United, was sent to prison for five years for raping a young woman in his hometown of Rhyl, North Wales.
Evans, who served two and a half years in prison before being released on licence, has always protested his innocence, and his case is to be reviewed by the Criminal Case Review Commission.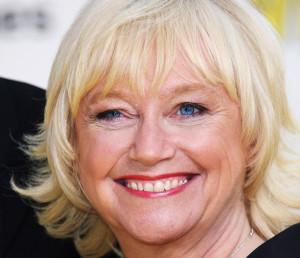 When it was announced that Sheffield United had agreed to let their former star train with the club, an online petition attracted some 160,000 signatures.
Sponsors also attacked the decision and locally-born Olympic gold medallist Jessica Ennis said she would ask for her name to be removed from the main stand if Evans returned.
The petition directed at Oldham – organised by "Jean Hatchet", who also organised the Sheffield United petition – reads: "He does not deserve to return to a high profile and highly visible role in football whilst he still refuses to acknowledge his guilt, apologise to his victim and attempt to make clear his views to the fans who look up to him that what he did was wrong and they should not traumatise her or other rape victims."
Evans has had sympathy from some quarters, with Judy Finnigan saying on Loose Women: "The rape was not violent… he didn't cause any bodily harm to the person." After a huge backlash Finnegan apologised. Other media commentators have queried why Evans should not be able to return to his job, as would happen in most walks of life - and others cast doubt on the verdict.
Other media commentators have queried why Evans should not be able to return to his job, as would happen in most walks of life, and others have cast doubt on the verdict.
Several clubs have had to deny plans to sign Evans, and this weekend the Ministry of Justice ruled out Evans playing for Maltese club Hibernians, due to his being a convicted sex offender and thus effectively banned from working abroad.
Having previously denied any such deal, Oldham have yet to confirm they will formally sign Evans, but PFA chairman Gordon Taylor today hinted strongly they would do so tomorrow. However, most Oldham fans have reacted negatively to the news, with some equating Evans's signing with that of Lee Hughes, who signed for the club after being released from a six-year sentence for causing death by dangerous driving.
The identity of Ched Evan's victim is protected. However, Evans' supporters and Twitter trolls have identified her five times over social media five times. On each occasion, she said she was moved home and created a new identity, as she fears for her safety.