Pakistan temporarily reopened its two main borders with Afghanistan on Tuesday (7 March) after closing it for around three weeks over security concerns. Soon after the announcement, thousands of Afghans and Pakistanis were seen queuing up near the crossings to get home.
"More than 2,000 Afghans have so far moved across the border. Thousands of others are waiting to be allowed exit into Afghanistan. There are long queues. Clearance and immigration take time," said Shamsul Islam, an official at the border crossing at Torkham – one of the busiest frontier points between the two countries.
Officials at the border said that at least 550 Pakistanis have entered the country from the other side. The borders will remain open until Wednesday.
The borders were sealed on 17 February after a series of attacks and a powerful blast at a Sufi shrine in Sindhi province wherein more than 70 people were killed, Pakistan accused Afghanistan of sheltering the militants who carried out the attack.
According to reports, around 25,000 Afghans are still trapped in Pakistan because of the border closure and it is doubtful that all of them would be able to get home on the second day.
"We are trapped here because we have problems in our homeland," an Afghan national identified as Shah Wali told the BBC. He added that he was in Pakistan for medical reasons.
"Then the [border] gates closed on me. I was carrying some money but ended up spending all of it. Since then I have been living on other people's money and food. It's been so demeaning. I'm like a pauper now.
"The soldiers keep pushing us around from one queue to another. It's so tiring," Wali said, adding that he had been waiting in the queue for four hours.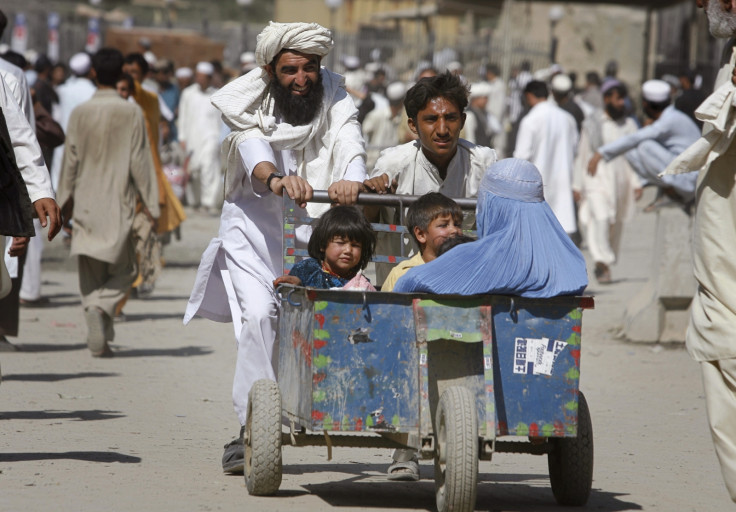 The decision to open the borders came late on Monday (6 March) on "humanitarian grounds". Pakistan's Foreign Office said in a statement that "in order to provide an opportunity to those nationals of Afghanistan who had come to Pakistan on valid visas, and wish to return to their country, the Government of Pakistan has decided to open the border crossings at Torkham and Chaman on March 7 and 8".
It added that the borders will be opened for those Pakistani nationals who travelled to Afghanistan on valid visas and wish to return.