Thousands of US military vets prepare to act as human shields for water protectors at Standing Rock
Up to 2,000 veterans are expected to join the Dakota Access Pipeline protest.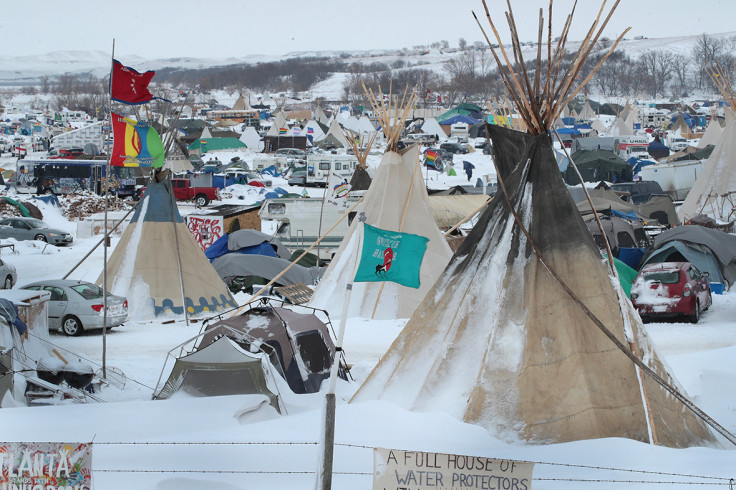 US veterans have joined in the protest at Standing Rock Indian Reservation to help water protectors in their efforts to prevent the completion of the Dakota Access Pipeline.
More than 2,000 veterans are intending to reach Standing Rock this week, with recent clashes between water protectors and police seeing water cannons and rubber bullets fired at the demonstrators.
And now the veterans involved say they are joining to help act as human shields for the water protectors, who have been told to leave their camp by 5 December.
Navy veteran Matthew Crane, 32, told Reuters the veterans shielding the water protectors were "standing on the shoulders of Martin Luther King Jr and Gandhi".
"I bought a one-way ticket," he said. "Hopefully we can shut this down before Christmas."
North Dakota Governor Jack Dalrymple had issued a mandatory evacuation order of protesters, although neither the state nor the US Army Corps of Engineers have plans for the "forcible removal" of protesters.
The Army Corps had previously announced plans to close the camp by 5 December and warned that anyone who remained there could be prosecuted for trespassing, the Los Angeles Times reported.
But after the announcement prompted a backlash, the government said on Sunday that it "is seeking a peaceful and orderly transition to a safer location."
However, the threat of removal also appears to have prompted sympathetic army veterans to stand with the water protectors against the pipeline, which the Standing Rock Sioux tribe argues will contaminate their water and poses a threat to sacred sites in the area.
The 1,172-mile (1,885 km) pipeline is almost complete, apart from a section that is intended to go under Lake Oahe, formed by the Mississippi River, with the Army Corps yet to decide whether it will permit Energy Transfer Partners to dig it.
The protests have been ongoing for several months, with politicians including Bernie Sanders and Jill Stein sympathetic to the water protectors' cause.
© Copyright IBTimes 2023. All rights reserved.