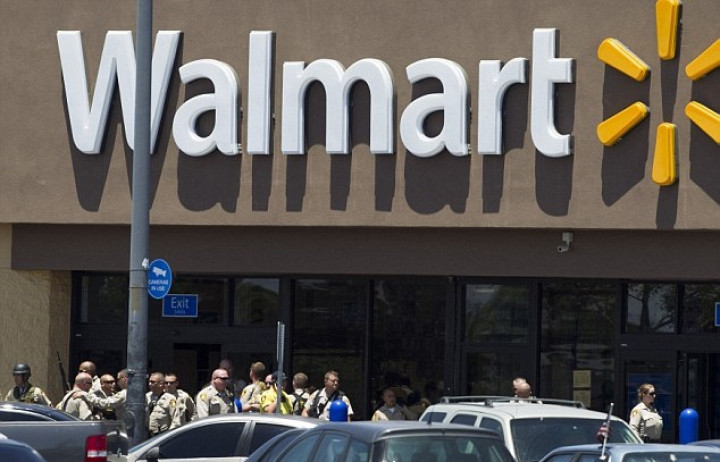 Three people are dead after two gunmen opened fire at a pizza restaurant in Las Vegas, before turning their guns on themselves.
The victims of the latest gun crime to shock America include two Las Vegas police officers, who were eating lunch in a pizza parlour.
The male and female suspects are said to have stormed the North Las Vegas Cici's eatery before 11.30 a.m. on Sunday Morning (June 8 )
Armed with rifles and bullet proof vests, the gunmen shot the policemen dead and stole their weapons.
They were heard by diners shouting: "Tell the police the revolution has begun." They then fled to a nearby Wal-Mart store where they killed a civilian inside.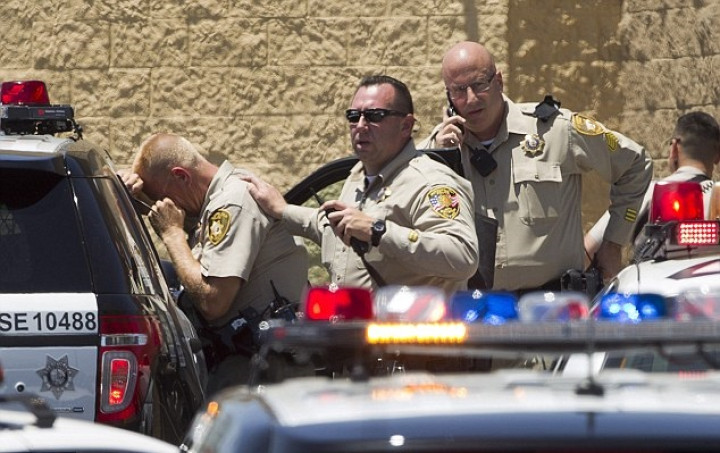 It has been reported that the civilian victim opened fire on the suspected shooters as they ran into the store screaming for everyone to leave.
Authorities believe they then killed themselves as part of a suicide pact.
The Chicago Tribune has reported that one of the officers died at the scene. The other was rushed to a nearby hospital and later died in surgery.
Walmart has released a statement regarding the incident saying: "We express our deepest condolences to everyone who have been affected by this senseless act of violence. Our store is currently closed. This is still an active investigation and we are working with local police."