A group of terrorists whose members dubbed themselves the 'Three Musketeers' has been jailed for life for plotting to carry out an attack against police and British military personnel.
Mohibur Rahman, 32, Khobaib Hussain, 25 and Naweed Ali, 29, and Tahir Aziz, 38, were all found guilty of terror offences following a partially secret trial at the Old Bailey.
During the trial, the court heard how the group had planned to commit a "Lee Rigby-style" terror attack on the streets of UK between May and August last year while sharing a "radical belief in violent jihad".
The men were arrested last August after MI5 agents uncovered a pipe bomb and meat cleaver with the word "kafir" – Arabic for non-believer or infidel – scratched onto the blade as well as a samurai sword in Ali's car.
A roll of gaffer tape, gloves and shotgun cartridges were also found in the car, together with an imitation handgun.
Songs and poems were found on Ali and Rahman's laptops celebrating the use of violence, as well as evidence of them viewing and sharing extremist images, messages and material.
During the trial, the jury heard how on the morning of his arrest, defendant Rahman had watched videos of Justin Bieber and One Direction on YouTube, as well as footage of Isis beheadings and interviews with the head of Al-Qaeda, Ayman al-Zawahiri.
Following their conviction, Ali, Hussein and Rahman have been jailed for life with a minimum of 20 years, with Aziz handed life with a minimum of 15 years.
The jury heard Ali, Rahman and Hussain had referred to themselves as the "Three Musketeers" while communicating via encrypted messaging service app Telegram. The group's messaging profile photo even had popular Disney cartoons portraying the literary characters.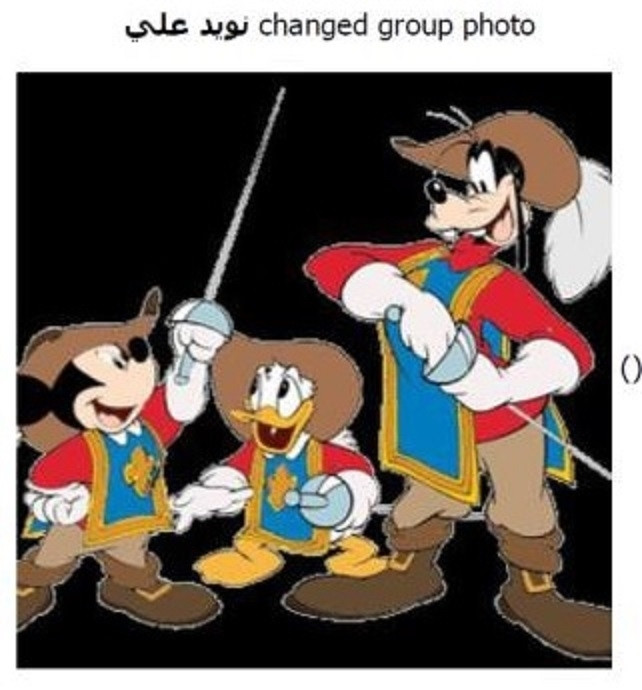 Detective Chief Superintendent Matt Ward, head of the West Midlands Counter Terrorism Unit, said: "These are dangerous men who seem committed to carrying out an attack. The nature of this investigation demonstrates that the police, together with our partners, must stay one step ahead and that we must be ambitious in our tactics to be able to defeat the terrorist threat to our communities.
"This group carefully planned and took steps to avoid drawing attention to themselves. They were surveillance aware and even left their mobile phones at home when they travelled to Stoke.
"This investigation illustrates the joint work that is carried out in conjunction with MI5, together we have been able to foil a plot that would resulted in loss of life."
Sue Hemming, from the Crown Prosecution Service, said: "The prosecution was able to show that these men shared the same radical belief in violent jihad and had reached a stage where they were planning to take action.
"Recent attacks have demonstrated the kind of horror these defendants could have caused had they not been stopped."