Three prison officers were rushed to hospital after breathing second-hand smoke from an inmate using the "zombie" drug Spice. The guards at HMP Addiewell in Scotland were overcome by fumes from the highly toxic hallucinogenic after entering a cell where a prisoner had been using it.
According to a family member of a convict in the prison, speaking to the Daily Record: "It is going to cause a death before long – the prison is awash with it." Inmates at Addiewell claim the top-security private jail in West Lothian – which is run by Sodexo – has been put on "lockdown" since the incident which occurred at the weekend.
A prison spokesman told the newspaper: "We can confirm three staff were taken unwell while on duty on Saturday and taken to hospital by ambulance.
"We work closely with the police and NHS to tackle drugs, which are a challenge across the whole prison estate."
The symptoms suffered by those breathing in the drug include racing heartbeats, high blood pressure, seizures, palpitations, vomiting, lack of bowel control, anxiety, hallucinations, depression and aggression.
The incident is just the latest involving Spice, which has been flooding into prisons across the country. Spice is synthetic cannabis – a mixture of smokeable herbs and man-made chemicals – which can spark hallucinations and severe psychotic episodes.
Aggressive and paranoid
It can make users aggressive and paranoid or leave them slumped on the ground, unable to move. It is called a "zombie" drug because it can leave users slumped in a heap, completely unaware of their surroundings. Trade union Community, which represents staff at the prison, has demanded action to make sure warders are not put in danger again.
Community's Scottish secretary Steve Farrell said: "We have been warning prison management and the Scottish Government that 'legal highs' pose a real danger to prison officers. Our members have just as much right to feel safe at work as anyone else."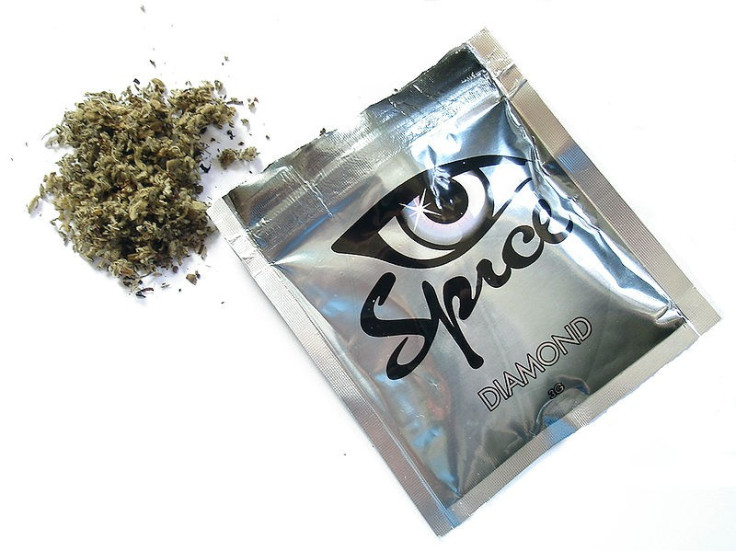 The Scottish Public Health Observatory say over half of Addiewell's inmates had drugs in their system during a one-month period last year.
Last month 16 prison officers who work in Holme House prison in County Durham where 5.6kg of Spice was recovered from prisoners' cells were written off as sick after inadvertently inhaling the drug.
The Prison Officers' Association (POA) said the officers were off work having breathed in smoke blown from prisoners' cells. The union revealed that the Spice – worth £200,000 and thought to be the biggest ever haul of the drug in a British prison – had been recovered from cells at the prison.