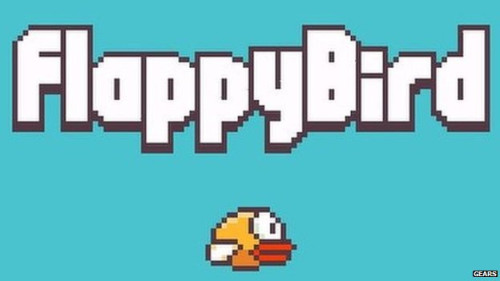 Yesterday, Dong Nguyen, creator of Flappy Bird, removed his game from iOS and Android app stores as promised. Since then, people across the Internet have been doing everything possible to get a copy of the game onto their phones.
News websites have written countless reports about the subject, eBay has been listed with thousands of iPhones that contain a copy of the game and app stores have been filled with dozens of clones and knock offs of the sensational game from the Vietnam-based developer. The game even has some fun alternatives at the moment.
Even though the Flappy Bird is no longer available on App stores, it can still be obtained by those who are willing to look. For all of you who want the original and can't put up with a Flappy Bird clone, here's how to get it.
1) File Hosting Sites
File hosting sites like Zippy Share and many others are one of the top places to find the game. A few hours prior to the game's removal, users stashed away installation files of Flappy Bird onto these sites, so that people could download them post extinction. By using Google search and the right keywords, these files can be found with absolute ease.
2) Via Torrents
Reports have it that Pirate Bay and Kickass Torrents are offering the Flappy Bird game for free. Even though getting the game through these avenues is illegal, it is one of the easiest ways to procure a working version for your smartphone.
3) Buy a ridiculously expensive iPhone containing the game
Yesterday, eBay was filled with thousands of listings of used iPhones containing the Flappy Bird game. Some listings received bids as high as $99,000. However, eBay has started taking down many of the listings, meaning that you will have to hurry if you want one.
While some believe that the game's removal from the app store was a powerful marketing ploy, Nguyen claimed that the game's success had "ruined" his simple life. Either way, Flappy Bird might never be available again since the game's developer has confirmed that he won't be selling his creation.