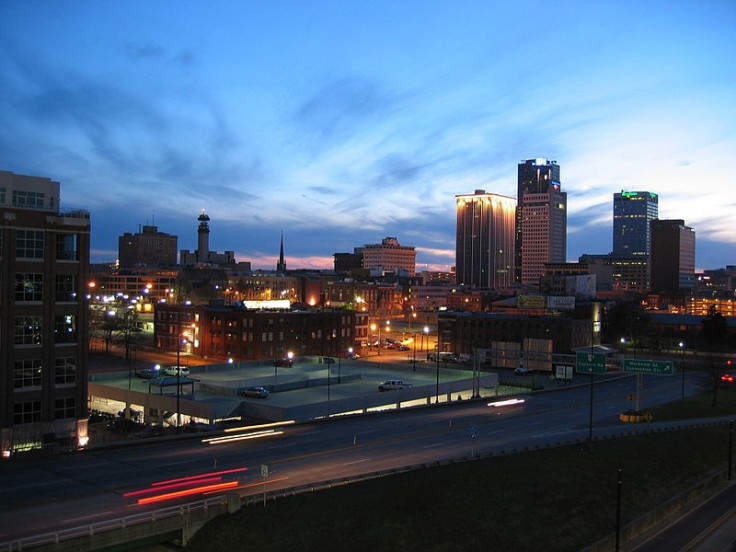 A three-year-old boy has been shot dead in Little Rock, Arkansas, police said on Saturday.
They believed the attack was a road rage incident, occurring because the boy's grandmother, who was driving the car, "wasn't moving fast enough".
The pair had been on a shopping trip at the time of the attack, stalling at a stop sign. A fellow driver became angry as a result of the delay and opened fire on them, police said.
Though the boy was hit by at least one of the shots, his grandmother was unharmed and drove away from their assailant who attacked them at the Mablevale Cut Off junction with Warren Drive.
She called police from the JCPenney department store on South Shackleford Road, which is around a 15 minute drive from the scene of the shooting.
When the police arrived the boy was still alive. He was taken to hospital but died from the injuries he sustained in the shooting, shortly afterwards.
Police said the boy was the 40th homicide in Little Rock this year.
Police said they believed the suspect was not known to his victims, and that the attack was unprovoked. Police Chief Kenton Buckner lamented the death of such a young child who he said was "very innocent" and could "do very little to protect themselves".
The driver has not yet been caught and remains at large. The police said they were looking for an older black Chevrolet Impala, and the suspect sought in connection with the crime was a tall, black male.
Though a two-year-old girl was killed in the same area last month, after an as yet unidentified shooter fired into her vehicle, the police said they did not know if the two were connected.
Last year statistics released by the FBI revealed that over 50,000 children had been fatally shot in the US between 2004 and 2013.