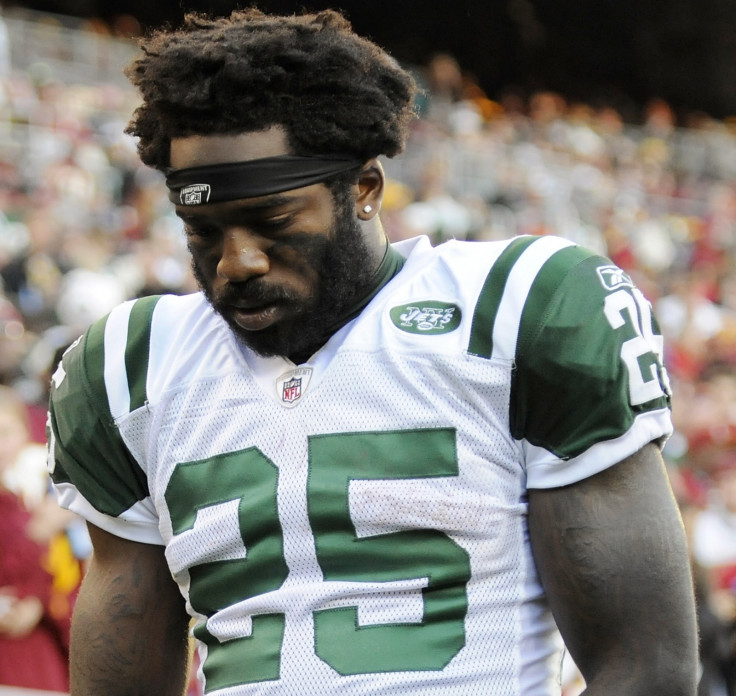 Former NFL player Joe McKnight has been shot and killed in an apparent road-rage incident in a suburb of New Orleans on Thursday night (1 December).
The ex-New York Jets running back, 28, was shot at 3pm (9pm GMT) after a standoff at the intersection of Behrman Highway and Holmes Boulevard, in Terrytown.
A witness, who declined to give her name, told the New Orleans Times Picayune she was leaving a shop in the area when she saw a man at the intersection yelling at another man, who was trying to apologise.
The man who was yelling shot the other man more than once, she said.
She said the shooter shot the man, stood over him and said: "I told you don't you f*** with me." Then he fired again, she said.
Jefferson Parish Sheriff Newell Normand confirmed the shooting.
"At approximately 2.43 pm today we received a call of a shooting that occurred here at Holmes [Boulevard] and Behrman Highway," he said.
"Our officers arrived on the scene and immediately began giving CPR to an individual who was shot and lying on the ground, with EMS and others assisting at this location.
"The individual who was shot and ultimately expired has been identified as Joseph 'Joe' McKnight."
The New York Jets released a message of condolence to the former player who amassed 502 yards rushing and 177 yards receiving while at the club.
"Joe McKnight was a loving father and a genuine, kind-hearted person," the statement said.
"It is sad when life is taken in what appears to be such a senseless act of violence. Joe, you will be missed."
Following his release from the Jets in 2013, he went on to play with the Kansas City Chiefs, until an Achilles injury ended his NFL career.
The shooter has been identified as 54-year-old Ronald Gasser who reportedly remained at the scene and gave his gun to authorities. He remains in police custody.
McKnight is the second NFL player to die as a result of an apparent road rage incident in 2016. New Orleans Saints defensive end Will Smith was killed in April.