Thugs who attack people with acid could spend the rest of their lives behind bars, the Crown Prosecution Service (CPS) has said.
After a spate of acid attacks across the UK in recent months, prosecutors are expected to bring tough charges against perpetrators in future.
Anyone carrying the corrosive substance will face up to four years in prison and acid throwers could receive a life sentence, even if no harm is caused to the victim, the CPS said on Friday (4 August).
The CPS said the decision was taken in response to public concern after a series of acid attacks in London left victims with devastating injuries. There were 400 acid attacks in the six months leading up to April, police figures have revealed.
The most recent conviction was handed out last week after a burglar from Ilford, east London, pleaded guilty to spraying corrosive liquid on a 69-year-old woman, leaving her with severe burns. He also threatened to attack a 90-year-old woman with acid, the court heard.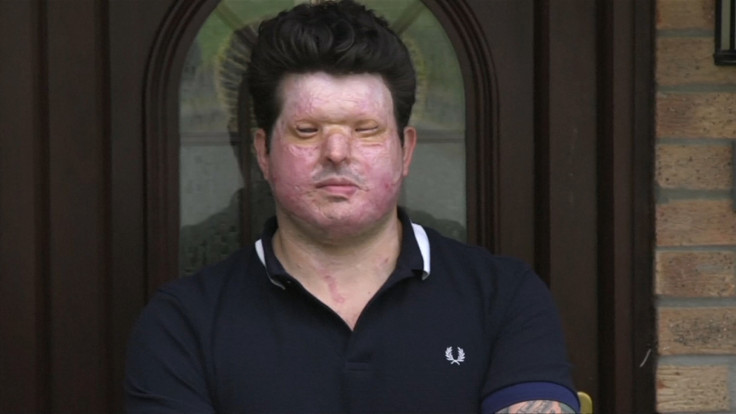 This week London mayor Sadiq Khan called on the government to introduce a "zero-tolerance" policy in response to the increase in attacks.
The CPS announcement comes just a day after a victim called for longer prison sentences for assailants. Andreas Christopheros was left with life-altering injuries after a stranger threw a cup filled with acid in his face three years ago. He lost his eyelids in the attack, which makes going to sleep "torturous."
Christopheros said his attacker's life sentence was changed to 16 years with the possibility of parole after eight years after judges ruled that "he was not a danger to society."
"I believe the UK has got its strategy towards this completely wrong," Christopheros said. "I strongly believe that the sentencing for anyone who carries out any form of acid attack, whether their intended victim is injured badly or not, should serve a life sentence, with a minimum term of 20 or more years."
Director of Public Prosecutions, Alison Saunders, said the CPS was introducing the new crackdown to ensure that courts had the "widest possible sentencing power" to deal with acid attackers.
"The point is that if you can't just expect to carry acid around without an excuse. It counts as an offensive weapon just as much as a knife or a screwdriver could be," she told the Evening Standard.
"It's about making sure that we are prosecuting in a way that makes it clear there is a deterrent. It's not just about when you have sprayed, it's about having it with you. If you are carrying acid around we will look to prosecute you for carrying an offensive weapon," she added.