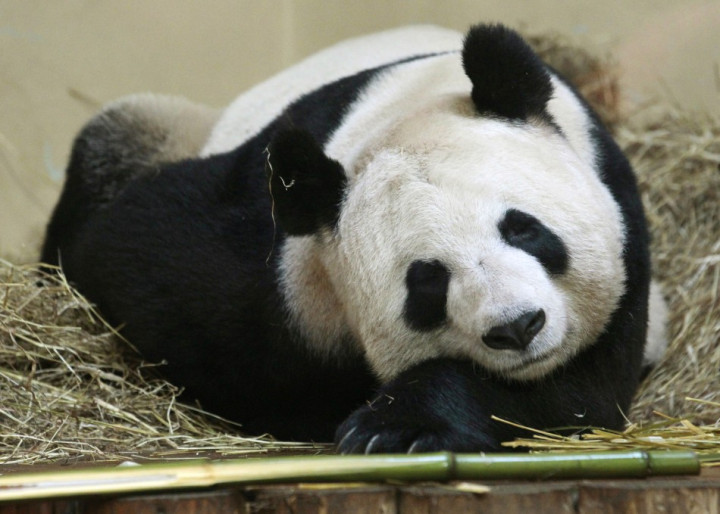 Tian Tian the giant panda is not pregnant, meaning there is no chance of panda cubs at Edinburgh Zoo any time soon, it has been confirmed.
Officials at the zoo initially thought the Chinese bear was due to give birth at any moment after her "believed" conception in April.
But there is now no evidence she was ever expecting the pitter-patter of tiny paws in the first place. There have also been no signs of a miscarriage.
It remains a mystery as to what was happening inside Tian Tian, as she was artificially inseminated in April after failing to mate with her male companion.
Hopes were raised of an impending birth when she began nesting in her closure in what experts interpreted as typical hormonal behaviour. But it seems this was a ruse by her to win more comfy living conditions.
Now experts have admitted they were misled by the data upon which they had relied so heavily.
"Panda reproduction and biology is complex; all data gathered since conception took place pointed to a pregnant panda likely to carry to full term, sadly this did not happen," said Iain Valentine, director of giant pandas for the Royal Zoological Society of Scotland.
"Although Tian Tian has not successfully given birth, it is important for her individual biology as a female giant panda and for the future of giant panda conservation across the globe that we tried. We will also be reviewing all our data and procedures from this year and last."
Tian Tian is Chinese for "Sweetie." Perhaps 'Sweet Nothing' would be more apt, in the circumstances.