Tiananmen Square Massacre: Chinese Censors Ban 'Big Yellow Duck' from Internet
Beijing bans search terms including 'June 4', 'today' and 'tomorrow' on 24th anniversary of Tiananmen Square protests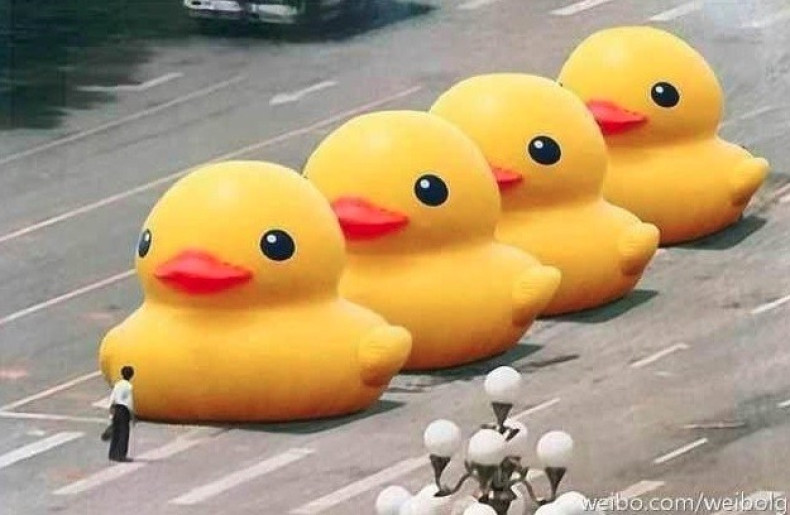 China has banned a number of search terms from the web as the country marks the 24<sup>th anniversary of the massacre in Tiananmen Square.
Authorities have banned the terms "tomorrow", "today", "tonight", "June 4" and other number combinations that might refer to what the Chinese call the June Fourth Incident where hundreds of people were shot dead by the army in a bid to crush a democratic protest.
"Big yellow duck" has also been banned to thwart the efforts of a social media user who substituted the iconic photo of tanks in the square with giant bath-time plastic ducks.
The demonstrators had occupied the square in the centre of Beijing for several weeks in 1989 demanding democratic reform. After efforts to move them along peacefully failed, the military intervened.
Tanks moved through the streets and randomly fired at unarmed protesters. The exact number of casualties has never been disclosed and the Chinese government still exercises strict censorship about the event.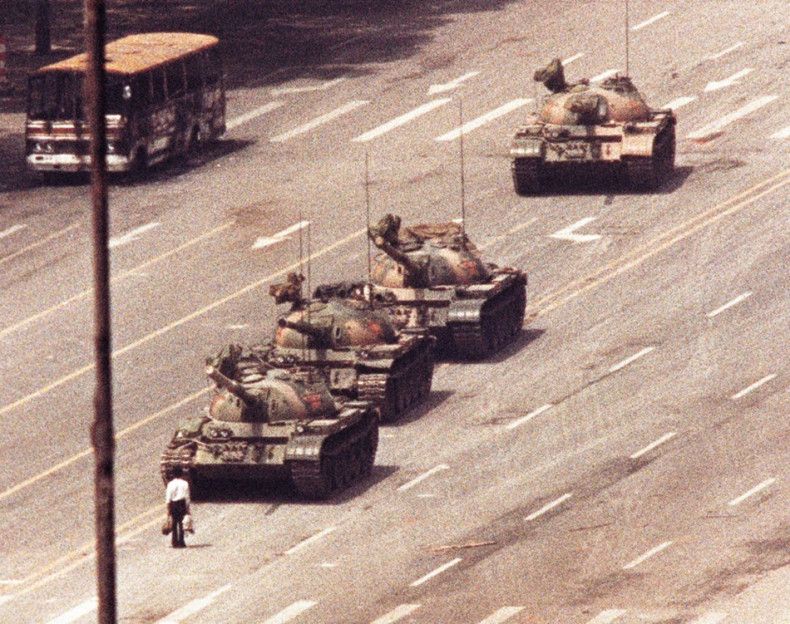 Communist authorities forbid the massacre from being openly discussed in the media and online in mainland China, so some find ways around the censors with mock-up photos.
"Big yellow duck" was censored as a search term after a user on the Chinese social network Sina Weibo posted a doctored version of AP photographer Jeff Widener's world-famous photo of a lone protester, shopping in hand, confronting a line of tanks in the square.
The photoshopped image replaced the tanks with four big yellow ducks - a reference to the 54-foot yellow duck created by Florentijn Hofman, which floats in Hong Kong's Victoria Harbour.
Sina Weibo has also disabled its candle emoticon, which is normally used to mourn deaths.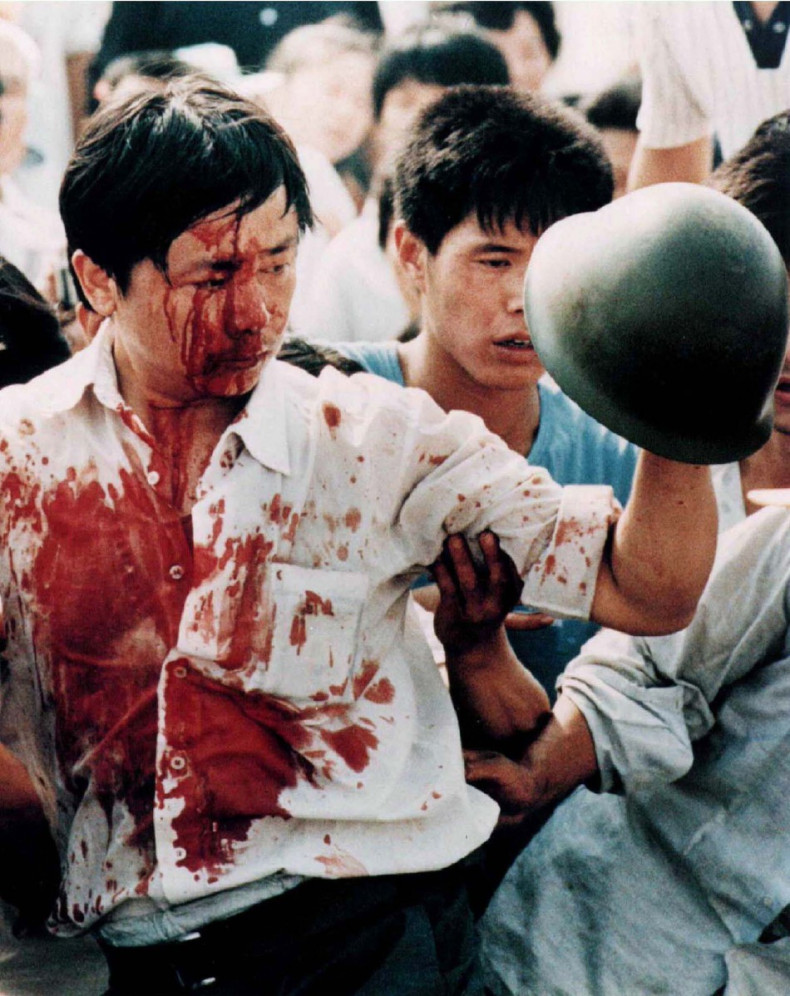 Users who try to search for any of the banned terms are redirected to a page which explains their results cannot be displayed because of "relevant laws, regulations and policies".
Duncan Clark, of advisory firm BDA China, told the BBC: "Today's anniversary is one of those red line topics that are always subject to a high degree of scrutiny.
"Typical search results for Chinese search engines of Tiananmen Square return bland descriptions of the square, photos of tourists or the main landmarks and so on.
"And some are tweeting that the characters for 'today' are banned."
Chinese authorities have also banned families of those killed during the massacre from visiting their graves on the anniversary. Police have been stationed outside the entrance to the Wanan graveyard where many are buried.
Ahead of the anniversary, the US called for China to "end harassment of those who participated in the protests and fully account for those killed, detained or missing".
China's foreign ministry spokesman Hong Lei said the US should "stop interfering" in their affairs.
"We urge the US to discard political prejudice, correctly treat China's development, immediately rectify its wrongdoings and stop interfering in China's internal affairs so as not to sabotage China-US relations," Hong said.