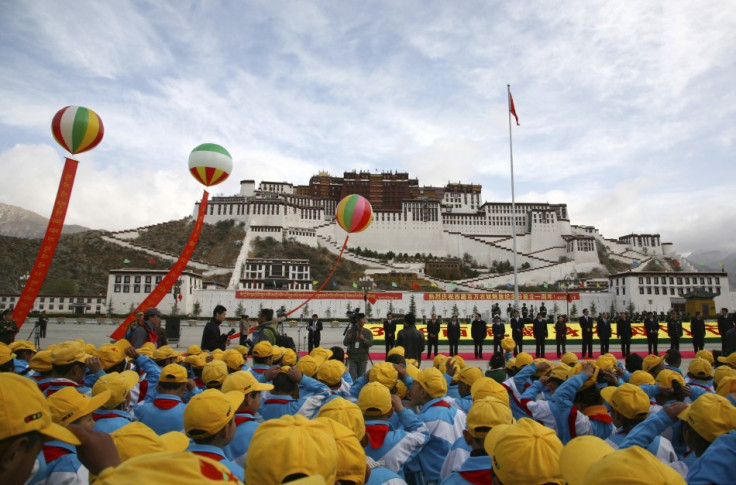 Tibet celebrated its fourth Emancipation Day on Wednesday, 28 March, marking the liberation of one million serfs when the feudal serf system in Tibet was abolished in 1959.
According to reports, more than 3,000 people gathered at Potala Square in the Tibetan capital of Lhasa to attend the flag hoisting ceremony. They sang the national anthem as they watched the red flag of the People's Republic of China being hoisted before the Potala Palace.
"This is serfs emancipation day. Every herdsman and farmer in Tibet are commemorating this important day. We have become masters of society with the help of the liberation army," the CNTV quoted a retired employee as saying.
Several events, including a symposium at the Tibet University and various performances, marked the Emancipation Day. Villagers of Tibetan ethnic group from Kaesong, southwest China's Tibet Autonomous region performed to celebrate the day.
On 28 March, 1959, China's Cabinet issued an order to dissolve the independent government of Tibet known as Kashag and decided to make the Preparatory Committee for Tibet Autonomous Region perform the local government's duties and exercise power.
Tibetans mark the emancipation of serfs who accounted for more than 90 per cent of the region's population. The first Serfs Emancipation Day was celebrated on 28 March, 2009 to mark the 50th anniversary of liberation of Tibet's serfs and slaves.