Donald Trump may be struggling to persuade performers to grace his inauguration, but there is a market for people who are interested in attending – with two tickets on Craigslist advertised for $3,000 (£2,433).
Congress has sent out free tickets for the swearing-in ceremony, but some people are believed to be selling theirs for money.
An advert for the $3,000 tickets read: "I am selling 2 tickets to Trump's Presidential Inauguration on Jan 20th. These tickets are for the actual swearing in ceremony. These tickets are extremely difficult to get – each state receives only a few hundred to pass out to the public.
"These are standing room only tickets in the North Standing Area. This is AS CLOSE AS THE GENERAL PUBLIC CAN GET TO THE STAGE!!! Those without tickets have to stand at least 2 miles away from the stage. You can see the location of the North Standing Room Area on the attached image."
However, the tickets were not intended to be sold on, with the communication director for the joint committee, Laura Condeluci, telling the Associated Press (AP): "Tickets to view the swearing-in of our next president are meant to be free, and it should remain that way."
She explained the panel was working to prevent inauguration tickets from being sold on sites like eBay and Stubhub, although neither site listed tickets for purchase at the time of writing.
However, tickets were up for sale on Craigslist and Greatseats.com, although it is not clear if any have been sold through the sites or through other websites.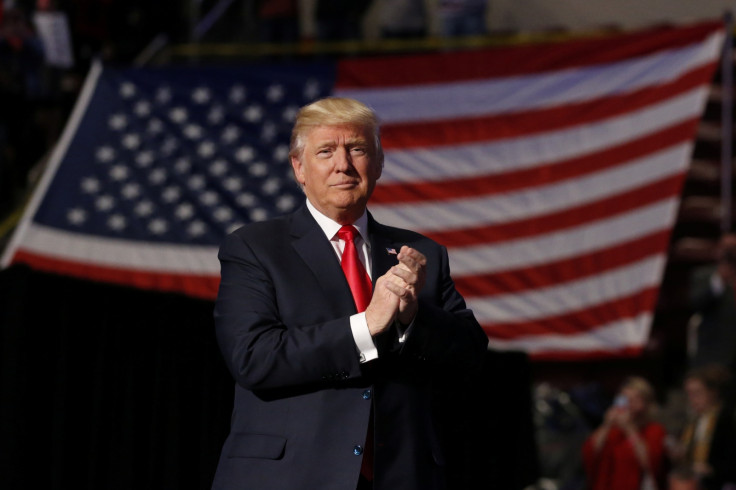 Trump boasted recently that celebrities were clamouring to get tickets to the event – which has been dogged by rumours about artists unwilling to perform for the Republican – but maintained seats should be given out for free to the public.
He tweeted on 22 December: "The so-called "A" list celebrities are all wanting tixs to the inauguration, but look what they did for Hillary, NOTHING. I want the PEOPLE!"
It is not clear how many of those people are attempting to sell their tickets online, but an inauguration guide warns: "Tickets are free, but they're in high demand and must be applied for through your local representative or senator's office."