Tiffany Trump stuns in shimmering strapless mini as she parties with Playboy bunnies at NYE bash
Trump's youngest daughter was the guest of honour at the annual Playboy event.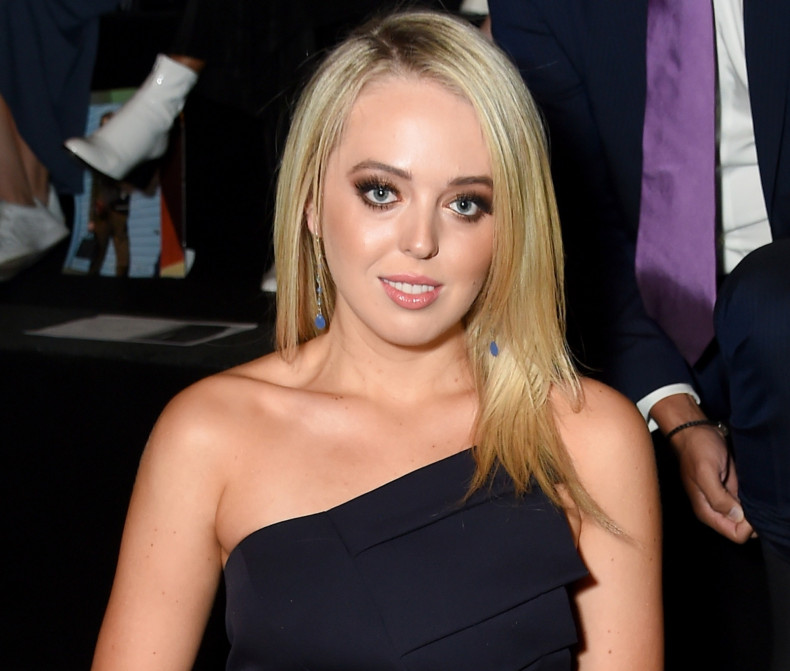 In the midst of a star-studded Playboy New Year's Eve bash, Tiffany Trump's stunning off-shoulder outfit ensured that she stood out from the crowd.
The first daughter has been on a roll this past month – whether it's spending time at the White House for the annual Thanksgiving gala or joining the rest of the Trump brood at their Mar-a-Lago retreat. So, when it was time to ring in the New Year, the 24-year-old made sure that she did it in style, partying with a bunch of Playboy bunnies at the first NYE bash since Hugh Hefner's death.
In fact, Trump's youngest daughter was the guest of honour at the annual event, which was hosted by the Playboy founder's son Cooper Hefner. Held at Los Angeles' luxurious Culver Hotel, the year-end party was also graced by Cooper's fiancé English actress Scarlett Byrne and party-goer Candace Jordan.
However, Tiffany wasn't going to be outshined by the glitzy list of guests, who turned up to the event dressed to the nines.
Trading her usually subtle look for a bolder style, the Georgetown Law University student arrived for the bash in a form-fitting ultra-mini dress. Covered from top to bottom in silver sequined design, Tiffany's strapless look for the night was further accentuated with minimal jewellery and a wavy hairstyle.
An extra layer of mascara and a pair of high heels completed her get-up as the first daughter posed with fellow guests at the party. According to reports, Tiffany spent time chatting up with the host of the night, Cooper, and posing with his bride-to-be, Scarlett.
While no one else from the Trump family joined her at the event, both Tiffany's father and mother are known to have a history with the magazine dynasty.
Back in the days, Trump apparently wanted his then wife, and mother of Tiffany, Marla Maples to star as one of the Playboy models. A whopping $1m deal was even secured for the nude shoot, but Maples turned down the offer, according to the Daily Mail.
"I'm thankful for my body, but I didn't want to exploit it," the actress had said. "How would I ever be taken seriously?"