A tiger cub that was being used as a selfie prop by a Paris drug dealer has been rescued and taken into care after being found abandoned by the side of the road. The cannabis dealer is thought to have abandoned the baby big cat after learning the police were hunting for it.
According to Europe 1, the story started when police found a picture of the cub on the cell phone of a man arrested for selling drugs. The suspect told officers that along with selling cannabis, a Paris drug dealer was offering selfies with the tiger cub for €5 each (£3.80, $5.60).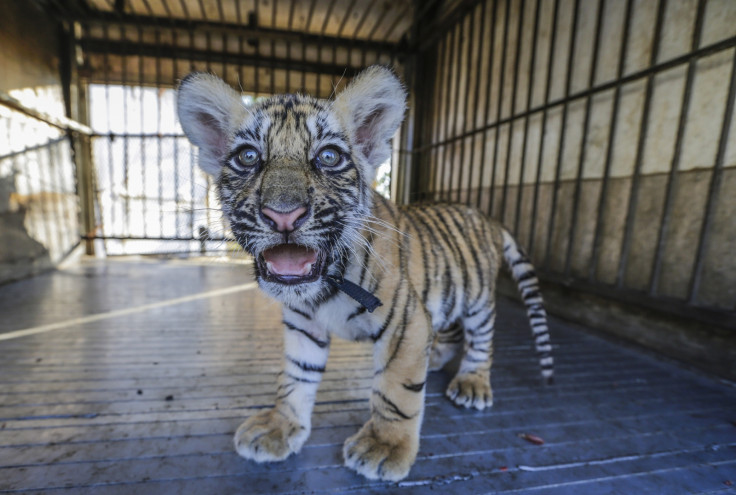 Police suspicions increased as more pictures of the cub turned up on social meda – leading the officers to question two women who were later released. News of the officers questioning somehow got back to the cub's captor and a bystander reported spotting the tiger in a public garden to an animal welfare organisation.
As reported by The Local, the cub was taken to Tonga Terre d'Accueil in Loire, where they look after abandoned big cats. Head of the charity, Pierre Thivillon said "He's not in too bad a state, but perhaps a bit skinny." The drug dealer captor has yet to be found.
The male cub has been put in a cage next to a female. Thivillon said that though the cub is very good with humans, he will need to get used to being around other tigers again: "If they get on we will put them together."