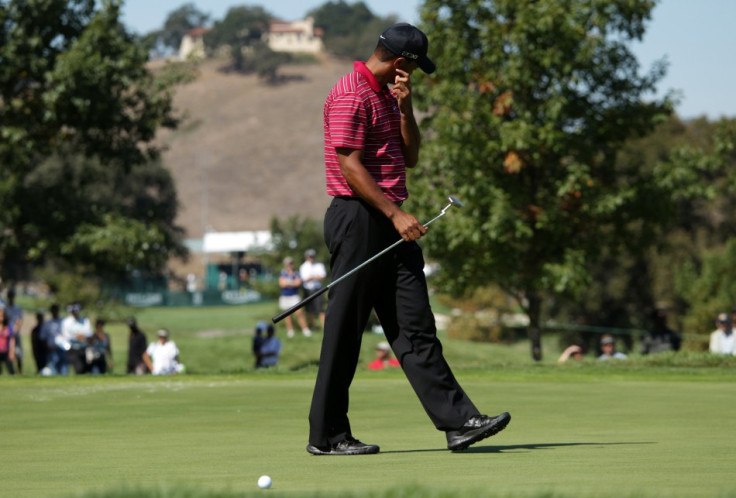 Tiger Woods, once a man globally respected in both his profession and stature and deemed to be untouchable, was attacked with a hot dog during his final round at the Frys.com Open on Sunday.
An unnamed 31-year-old man threw the fast food snack at Woods but landed about 40 feet away from the golfer, who was about to take a birdie putt on the seventh hole, before getting distracted by a man shouting and running towards the green.
Security was quickly on the scene pinned down the culprit while stewards mopped up the offending wiener and bap.
Woods said: "He knew what he was doing because he laid on the ground, put his hands behind his back and turned his head away from security. So just one of those deals."
The 35-year golfer, however, seemed unaffected by the incident: "Maybe he just wanted to get on TV or something," said the American. "And I'm sure he will be."
The former world number one has endured one of the most cataclysmic sporting falls since his car crash two years ago following his much publicised acts of infidelity. Although Woods has been heckled on greens around the globe, this was the first time a fan has ever physically thrown anything at Woods during a tournament.
During the tournament itself Woods, who shot three rounds in the 60s for the first time in more than a year, finished ten shots behind the winner Bryce Molder who won a six hole playoff having finished the tournament 17 under par.