Tikrit Isis siege: Militants retreat to underground tunnels as Iraqi army launches final push against Islamic State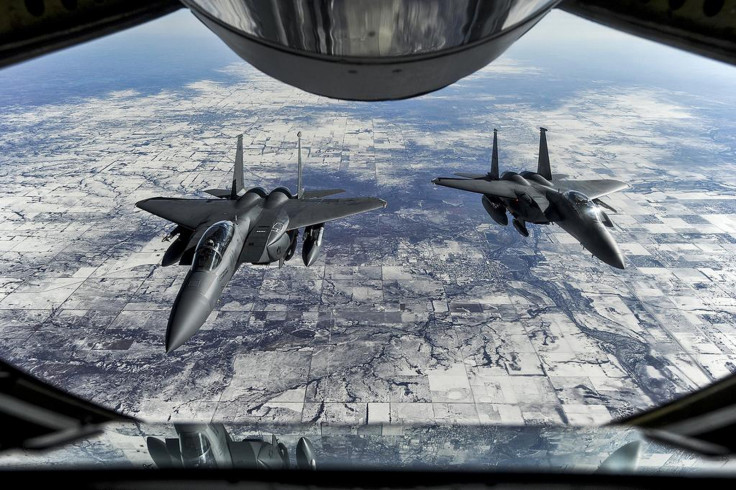 Islamic State (Isis) militants under siege in the Iraqi city of Tikrit have fled to underground tunnels in an attempt to hold out against thousands of Iraqi army and Shia militia fighters.
A spokesman for the Ministry of Defence, A'laa al-Idani, told IBTimes UK that air strikes by the US and its coalition allies would help to destroy the network of tunnels and allow the army and militias to fully take the city after over a week of vicious fighting.
"For us [...] the battle was over before it began. We currently surround the entire area and there are planes pinpointing the movements of IS militants. They have retreated to underground tunnels," he said.
"The force of the international coalition will help destroy these tunnels and root out the militants, but as a wider picture the battle is over, and only time remains for it to physically come to an end."
His comments come a day after the US began air strikes to support the advancing Iraqi army, and Iraqi Prime Minister, Haider al-Abadi, arrived in Tikrit, the home city of former dictator Saddam Hussein and an IS-stronghold since June 2014.
Speaking on national television, al-Abadi said, "We announce today the start of the final phase in completing the operations in Salah-ul-deen [Province]".
Deputy leader of the Security Committee in Salah-ul-deen, Khaled al-Khazraji, told Al-Arabiya news agency that "IS militants are surrounded in the Qusoor Al-Raiseeyah area and some pockets within Tikrit".
Tikrit has been a bloody battleground since the start of the month, as Islamic State militants fought to sustain their control on the strategic Iraqi town.
Military involvement by the international coalition forces during the past couple of days, led by the US, was welcomed by the Iraqi Prime Minister, but caused tensions elsewhere.
Reports say that some factions within the Iran-backed Shi'a militia groups pulled out of the fight in Tikrit after what they saw as the US "hijacking" their victory.
But A'laa al-Idani claimed that militia groups are still very much involved in the battle.
"There are parts of the militia that are suspicious of the international coalition, and we have heard the reports that some factions have left, but we have not witnessed this on the ground, but if they do leave it will be very detrimental to the on-going of the battle," he said.
Tensions remain high in the region, and it is still uncertain how long the largest Iraqi operation against the Islamic State will take to finally come to an end.
Al-Idani said: "We can't say if it will take hours or days, because there may be sudden attacks, but the physical state of the battle is ongoing".
© Copyright IBTimes 2023. All rights reserved.