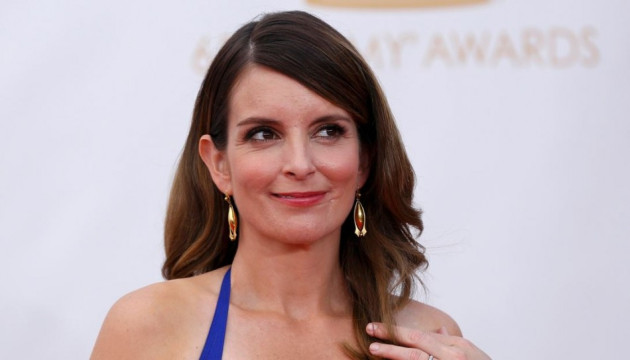 American actress/comedian Tina Fey suffered a wardrobe malfunction as she made her way to the 65th Primetime Emmy Awards, which took place at the Nokia Theater LA Live in Los Angeles.
The 43-year-old actress who wore a custom Narciso Rodriguez blue gown, accidentally revealed more than she intended to, when she went to accept her Best Comedy Writing award for 30 Rock with fellow writer Tracey Wigfield.
The nip-slip occurred as Fey was moving to allow Wigfield take the mic and her gown gaped in the front, exposing one of her breasts.
Last year, Modern Family star Sofia Vergara suffered a wardrobe malfunction, as she ripped the back zipper of the dress before her big night out. The incident happened 20 minutes before she was supposed to take to the stage, and she tweeted the mishap to her followers, which revealed half of her rear as she was wearing a thong beneath the gown.
Meanwhile, in an opening sketch of the show, Fey along with her Golden Globes Award co-host Amy Poehler, demanded event host Neil Patrick Harris twerk for them.
"Take your pants off. And twerk it. I come to award shows for the twerking," Fey said.
"No, I'm not going to do that. That would be degrading," Harris said.
"Yeah, it might be degrading, but we would be de-grateful," Poehler joked.
In other news, Fey will be back on NBC's Saturday Night Live to host the 39th season premiere on 28 September. The musical guest for the first episode will be Arcade Fire.