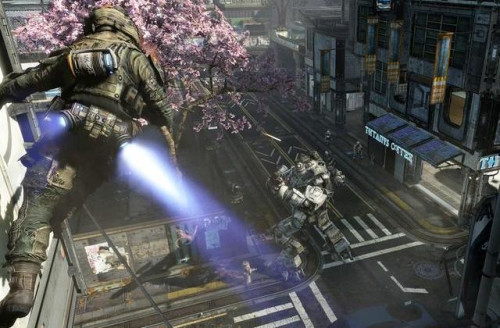 Intrepid gamers playing the public beta of EA and Respawn Entertainment's Titanfall have unearthed some details about the final product.
Users on NeoGAF and Reddit delved into the beta code to discover the names of the game's fourteen maps and a training ground, as well as mentions of a split screen mode.
The map names discovered were Angel City, Colony, Fracture, Relic, Airbase, Boneyard, Corporate, Outpost 207, Lagoon, Rise, Smugglers Cove, Overlook, Nexus, 02, Training Ground.
Images for the maps were also discovered, and can be viewed here by clicking on the map names.
Of course there is still a chance the code contains references to features removed from the game during production.
Further references were found to perks for the game's mechs, called Titans, as well as weapons, perks, ordinances and game modes.
The Titanfall beta commenced on Friday 14 February, and has been the talk of the gaming world the subsequent weekend.
Titanfall will be released on 14 March on PC and Xbox One, with a Xbox 360 version coming a few weeks after.