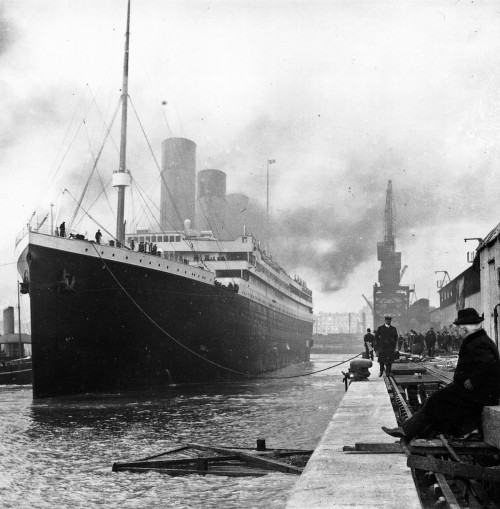 A Canadian woman who claimed to be the daughter of a wealthy entrepreneur, who had perished in the Titanic tragedy with his family, has been proved to be a fraud in DNA tests, according to reports.
Helen Kramer emerged in 1940, calling herself Loraine Allison, a two-year-old toddler who was with her parents Hudson and Bess Allison, and seven-month-old brother Trevor on the Titanic in 1912.
She was never accepted by the Allison family, but her bitter legal battle to be acknowledged as Loraine did not come to an end until her death in 1992. However, two years ago her identity claims were revived by her granddaughter Debrina Woods.
The Allison family had met a terrible fate in the Titanic, when the ship sank taking down about 1,250 people.
Trevor who was with his maid Alice Cleaver, was separated from his family in the commotion following the ship's collision with the iceberg. Alice boarded the lifeboat with him, and both reached US safely.
Some survivor accounts say that Loraine was with Hudson and Bess, who refused to get on the lifeboat, possibly to look for Trevor.
Reports suggested that Bess was placed in a lifeboat with Loraine, but returned to the ship, either to look for Trevor or to stay behind with her husband.
The three were last seen huddled together on the boat's deck, near the officers' quarters, when last of the lifeboats was pulled down, according to the Telegraph.
Only Hudson's body was found.
Trevor died in 1929 of ptomaine poisoning.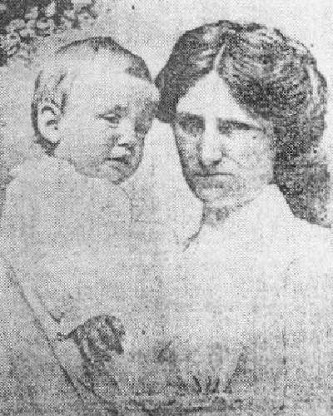 Woods, a retired chef, picked up the story from where her grandmother had left. She reportedly circulated her claims on online forums about the Titanic in 2012, on the centenary of the ship's disaster.
She has set up a website to endorse her claims, and also plans to write a book. She said she had a suitcase belonging to her grandmother, which had documents substantiating the family case.
A restraining order was issued against Woods after she scattered her grandmother's ashes over the Allison family plot. This led the family to accuse her of harassment, even as security had to be beefed up at the burial site to stop Woods's intrusive conduct.
If Woods is able to prove her claim, she would be eligible for a huge chunk of the Allison family wealth.
In 1940, she appeared on radio claiming to be Loraine Kramer. She said she had been rescued at the last moment when her father placed her in a lifeboat with a "Mr Hyde".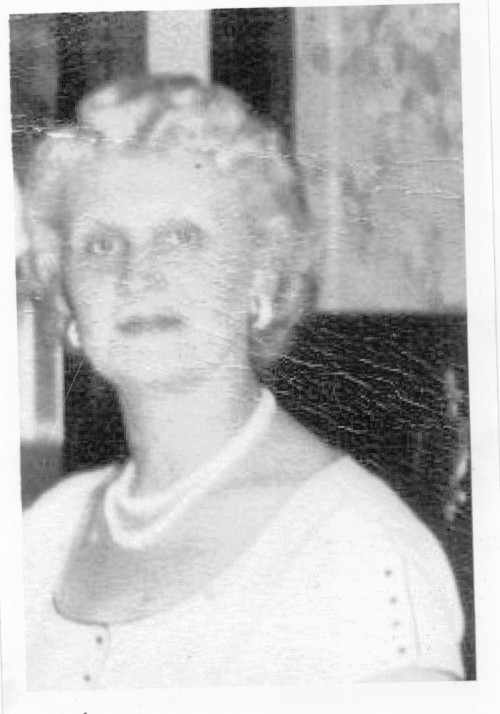 Forensic and DNA Tests
Following the controversies, a Loraine Allison Identification Project was founded by Tracy Oost, a forensic scientist at Laurentian University in Canada and a Titanic researcher.
Oost and her team of researchers on the Titanic requested DNA screening of both parties.
Woods declined the offer to have her DNA tested, but her half sister, Deanne Jennings, from the same mother and thus having the same lineage to Helen Kramer, agreed.
Sally Kirkelie, the great-niece of Bess Allison, agreed to take part from the Allison side.
Oost carried out forensic examination of the mitochondrial DNA provided by the participants, which is passed through the maternal line. No genetic link was found between Kramer or Woods and the Allison family.
The latest findings reportedly suggest that the Titanic-survivor mystery was a fraud.
The findings imply that Loraine Allison was perhaps the only child to have died from the Titanic's first and second classes.
Investigation into Kramer's life suggests that she was actually brought up in Michigan, by the name of Evangline Irene Lee Hyde, and not in England as she claims.
Woods refuses to back down from her claims. She has declined to comment on the DNA results, and claims to have her own DNA evidence, and backing from some other distant members of the Allison family, who reportedly believe her.
"The Allisons never accepted Mrs Kramer's claim, but the stress it caused was real. It forced my ancestors to relive painful memories described as immeasurable sorrow and unending grief," David Allison, the grandson of Hudson's brother Percy Allison, told the Telegraph.
Nancy Bergman, David Allison's sister, said: "These DNA results have uncovered a colossal fraud that has haunted my family for years. It was all about the money ... Debrina wants to write a book and no doubt there are others out there who want to profit. It is our story. Leave us in peace."