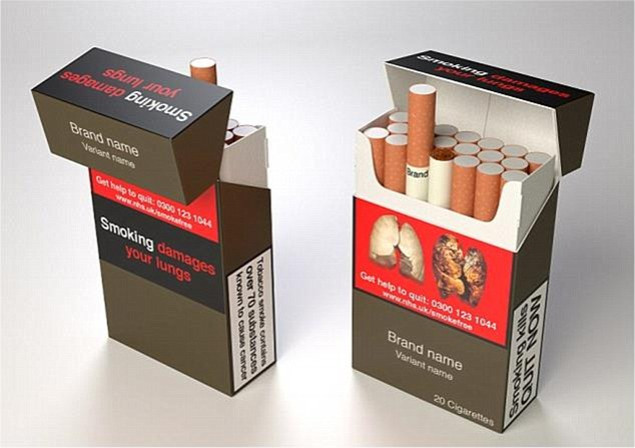 In a landmark court case, tobacco giant Philip Morris has lost a protracted and costly international battle with Australia to keep its brand logos on its cigarette packs. The court ruling could pave the way for other countries to impose similar laws requiring tobacco products to be sold without brand logos.
Philip Morris Asia Ltd challenged Australia when it introduced the laws in 2011 - the first of their kind in the world - to require companies to remove branding from packaging and replacing them with graphic health warnings. The tobacco company argued that the Australian law breached its intellectual property and trademarks.
The lawsuit was filed under Australia's 1993 bilateral investment treaty with Hong Kong, which protects investments made by companies against discriminatory treatment by governments using so-called investor-state dispute settlement clauses. However, the Permanent Court of Arbitration in Singapore, which heard the case, decided on 18 December that it did not have jurisdiction to consider the case. This effectively means that Australia's laws can remain in force.
Fiona Nash, Australia's assistant Health Minister said in a statement: "We welcome the unanimous decision by the tribunal agreeing with Australia's position that it has no jurisdiction to hear Philip Morris' claim. Smoking does untold harm to Australians, causing deaths from cancer, lung and heart disease, and hurting families." She added: "Plain packaging is a legitimate health measure which is consistent with Australia's international legal obligations."
Australia was one of the first to pass such a law and several others have introduced similar legislations. Another 20 governments are currently considering such a ban. In the UK, branding on cigarette packs will be banned from May 2016, while this will take effect in France next year. Ireland and Hungary have also passed similar laws.
British American Tobacco PLC, Imperial Tobacco Group PLC, Japan Tobacco International and Philip Morris International Inc have already started legal challenges against the 'plain-packing' laws in London's High Court earlier this month. The outcome of these lawsuits will be closely watched by both lawmakers as well as tobacco producers.
Marc Firestone, Philip Morris International's Senior Vice President and General Counsel said: "There is nothing in today's outcome that addresses, let alone validates, plain packaging in Australia or anywhere case." He said the company was reviewing the decision for a possible appeal. In 2012, the British American Tobacco failed to overturn the Australian government's law in the High Court.