Toddlers found locked in faeces-covered room communicating with grunts at home in Derbyshire
The rest of the house was kept immaculately clean and included new children's toys left in their packaging.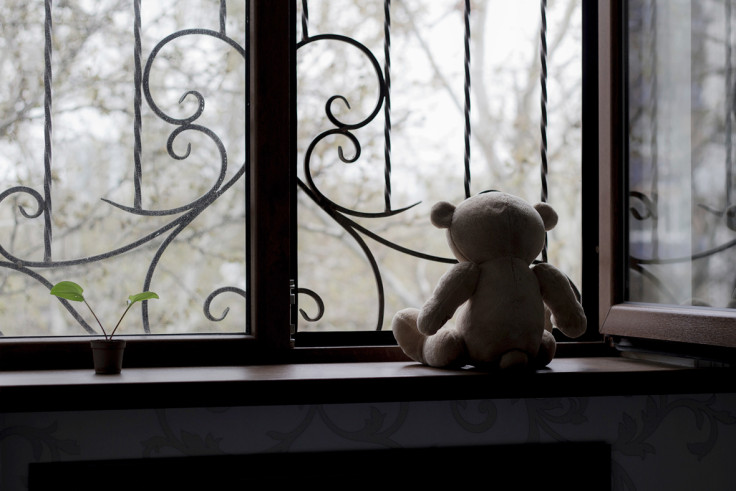 A father has been jailed for keeping his two small children in a cold, faeces-covered room. Derbyshire Crown Court heard a social worker describe the scene as "beyond vile".
The rest of the house was kept immaculately and included new children's toys left in their packaging. But the two toddlers were found holed up in a waste-ridden "cell" with broken tiles on the floor and a shared mattress.
The man, in his forties, admitted neglect and will be jailed for 29 months. His wife, the children's mother, has also admitted neglect but has not presently been charged. She was confined to her bed and being cared for by her husband.
The Derbyshire toddlers are reported to be underdeveloped. They communicate mostly by grunting and screaming and have very limited vocabularies, according to the MailOnline.
One of the few words they were able to pronounce clearly was "car" — they had a number of toy cars in their room, all of them covered in faeces. Their milk bottles and the room's walls were soiled with excrement handprints
A social worker told the court about the first time she discovered the children, saying: "I remember being horrified and shocked. I couldn't understand how a room could be like this, how we didn't know of this family."
She added that the when she raised her profound concerns about the welfare of the infants, their father seemed unbothered. She phoned the police immediately.
The attending officer said he was "sickened" at what he saw upon arrival. He added that a latch on the outside of the door suggested that the room had been effectively transformed into a cell. Both parents admitted to two counts of neglect.
Sonal Ahya, representing the father, said his wife's poor health had contributed to his neglect of their children. She said: "His wife was effectively bed-bound and didn't leave the room and he was caring for her and the children. He failed miserably.
"It was a two-month period and it's on a basis he was struggling to cope because of the family dynamic over that time."
Both children were examined by doctors and found to be exhibiting symptoms of significant neglect. They are now residing in foster care.
Summing up, Judge Jonathan Bennett said: "It does not have the hallmarks you see in so many of these tragic cases, where parents are completely unable to cope. Furthermore you were obsessed by the bad behaviour of your older child.
"You said to the police officer you felt sorry for whoever was going to look after him. It was, in my view, sadistic and serious-ill treatment. It was for a two-month period but, in my view, two months for those two children in those conditions is protracted.
"We'll never know the harm that has been caused to them."
© Copyright IBTimes 2023. All rights reserved.