HBO aired a documentary on Sunday 29 March entitled Going Clear, a film that unveiled secrets behind the Church Of Scientology and it created quite a stir amongst many famous faces.
One opinionated viewer was Piers Morgan, who has recently commented on the short film through The Mail Online stating that "it was an astonishing, terrifying film; one which finally nailed many of the unpalatable truths about this deeply secretive and deeply unpleasant organisation".
Morgan's main focus in his "review" of Alex Gibney's film was Tom Cruise, after the film revealed many secrets about his personal relationships, particularly those he had with the women in his life.
In the self-written article, the controversial columnist confessed that "as a fresh-faced, impressionable young 21-year-old, [he] wanted to be Tom Cruise" but realisations of the Mission Impossible actor's private life has now made him think otherwise.
The film made allegations that Cruise supposedly allowed Scientologists to turn his children against his former wife Nicole Kidman, "has an unsettlingly close relationship with Scientology leader David Miscavige, a man portrayed by many ex members of the Church as a manipulative monster" and that he conspired alongside Miscavige to wire Kidman's personal phone as part of a ploy to discover damaging evidence that could break up their marriage.
One thing in particular that shocked Morgan was the idea that the Church even groomed a new girlfriend for Cruise after he ended his relationship with Australian actress, Kidman. "The whole story is utterly sickening in its cynical heartlessness and exploitation", he declares.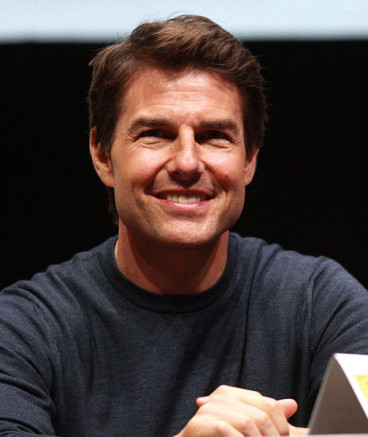 "You're left thinking Cruise is a complete and utter whack-job" he states having watched the piece, "for a long time, rumours have circulated about his weird relationship with Scientology. Now, those rumours have been cemented in a documentary of irrefutably-detailed journalistic research and sourcing."
The 50-year-old even went so far as to claim that the documentary "threatens to destroy his reputation and career" and that "it couldn't have come at a worse time as his once relentlessly stellar career hits the decelerator button."
Unsurprisingly, it wasn't just Piers Morgan that was disturbed by all the documentary had to reveal. Other celebrities that took to Twitter to voice their thoughts included Veronica Mars star Kristen Bell. The actress said that Going Clear was "a terrifying look at the fallibility of the human mind", whilst The Sixth Sense's Haley Joel Osment tweeted: "A couch full of people here sitting in stunned silence."