Tom Daley in Virgin Emergency Landing Terror Over Russia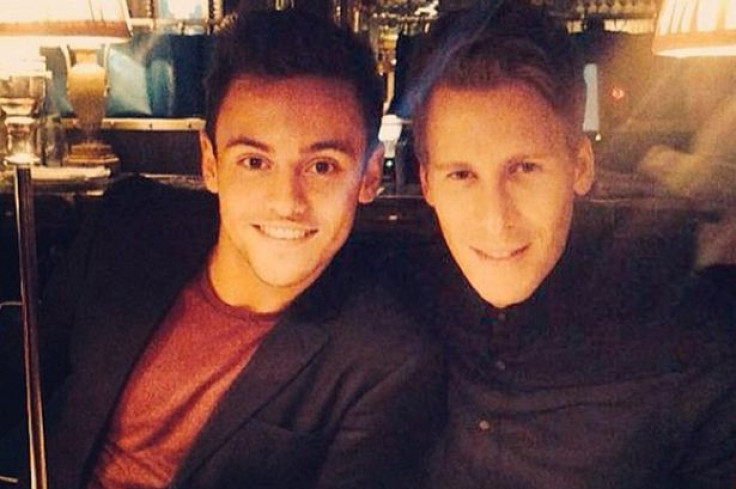 Olympic diving star Tom Daley was on aboard a Virgin Atlantic plane that was forced to do an emergency landing in Russia.
He and his partner Dustin Lance Black were among 301 people on board the VS251 flight, which was travelling from Shanghai to London, when it cut short its journey and landed at Irkutsk Airport due to "a technical issue".
The 20 year old from Plymouth posted an image to his one million followers via Instagram of the plane dumping fuel in mid-flight.
"Just had to make an emergency landing in Irkutsk, Russia on the way back from Shanghai. Here's the pic of the fuel dump before landing," he wrote.
Daley was on his way back after competing in the world diving championships in Shanghai.
One worried fan Jon Ponsford posted: "So glad you guys are ok".
Another fan, Clarke Roper, joked: "Economy on Virgin Atlantic think I would have rather walked."
A Virgin spokeswoman said: "Virgin Atlantic can confirm that the VS251 travelling from Shanghai to London Heathrow has diverted to Irkutsk Airport, Russia, as a precautionary measure due to a technical issue. Safety and security is always our top priority.
"The aircraft is currently on the ground and our customers are being looked after by our cabin crew. Our priority now is to ensure our customers resume their journey as soon as possible.
"The airline would like to thank passengers for their patience and apologise for any inconvenience caused."
Daley is due to compete at the Commonwealth Games in Glasgow on 30 July.
© Copyright IBTimes 2023. All rights reserved.