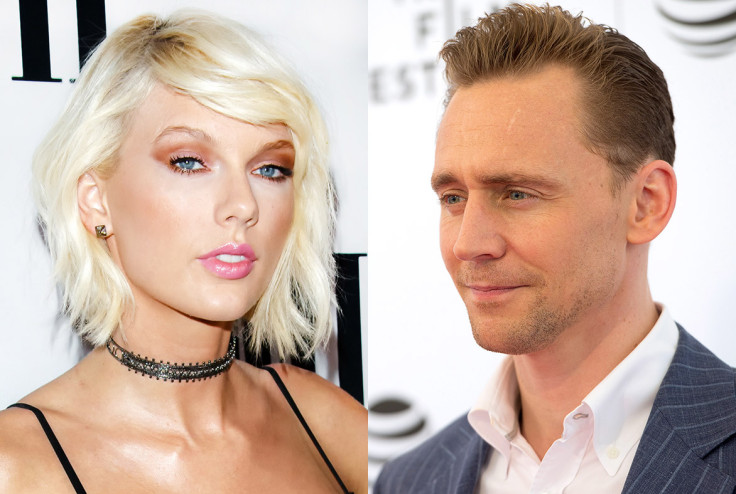 Taylor Swift and Drake's alleged flirty party night became the talk of the town soon after the Hotline Bling singer's 30th birthday bash. Reports have now emerged that claim Tom Hiddleston was shocked to learn about his ex-girlfriend's cosy night party with the Canadian rapper.
"Tom is shocked at the news that Taylor was flirting with Drake at his birthday party. When Tom heard that Taylor and Drake were close at the party, his jaw dropped in surprise," a source told Hollywood Life.
The Thor actor and the 26-year-old pop star started dating in July but after a whirlwind romance, which included plenty of PDA, they broke up in September. "Taylor has always had a type of guy she was attracted to and Tom was taken back that she could be into a guy so opposite of him. Tom is in a bit of denial about the thought that Taylor and Drake could be a new couple. Although Tom may wish the best for Taylor, he just doesn't want to believe it and couldn't see that one working out."
On 23 October, the One Dance singer threw a lavish party for 150 of his close friends and family at Delilah restaurant in West Hollywood, California, where he reportedly got close to the Blank Space hitmaker. "Drake was cozy with Taylor all night long. They were all up on each other — no kissing — but touching each and other and cheeking," another source told the news outlet.
A TMZ report claims that the 30-year-old hip hop artist did introduce Swift to his inner circle, including his mother during his star-studded birthday celebration, but that, according to inside sources, was because both the singers are very close friends.