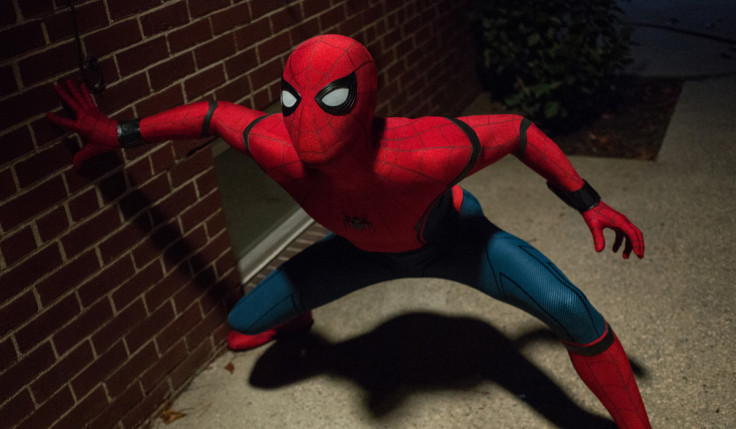 Tom Holland may have bagged the coveted role of Spider-Man in Marvel Cinematic Universe, but the actor has revealed that he was disappointed while putting on the Spider suit for the first time.
The Spider-Man: Homecoming actor told Mirror that his own skin-tight outfit was not ready so he was using his stunt double's suit, which didn't fit Holland's smaller frame.
"It wasn't quite as heroic as I would have hoped. He was much bigger than I was. So when I wore the first Spider-Man costume, it was kind of baggy and it was all sort of saggy round the face and stuff."
The 21-year-old, who has been a life-long fan of Spidey, recalled his school days. "I used to play rugby and then everyone grew up and got really big and I stayed really small. And I always was trying to get back into that sort of rugby clique but I was just too small."
Tom, whose solo movie Spider-Man: Homecoming releases on 5 July in the UK, excelled at gymnastics as a boy and was a trained dancer which helped him to fit in the Spider-Man role perfectly.
He admitted, "Physicality is a large part of acting. For me, the fact that I've had such good dancing training and such a strong background in gymnastics has been such a fantastic thing because I've been able to embody characters on a more physical level.
"Spider-Man is one of the most physical characters in the Marvel Cinematic Universe and the world of cinema. I'm lucky I have that background where I can stretch myself on set," he added.
The actor – who made his debut as the web slinger in Captain America: Civil War – is also a part of Avengers: Infinity Wars, which is pegged to be one of the biggest Marvel movies.
At a Q&A with the Toronto Sun, Holland revealed that fans 'are not ready' for Infinity Wars. "It needs no teasing. That movie literally needs no teasing. It's going to be the biggest movie of all time. Believe me; no one is ready for that movie."