As rumours circulated in the Queen Elizabeth II Conference Centre that left-winger Jeremy Corbyn had earned himself a landslide victory for the Labour leadership contest, his new understudy was introducing himself to the nation. A frontrunner for the deputy leadership from the start, Tom Watson, was the first candidate to declare himself in the race for the position back in May.
An MP since 2001, Watson was nominated by 59 members of parliament: more than any of the other four candidates. True to the forecasts, the MP for West Bromwich, won every round. He increased his share of the voting from 39.4% to 50.7% as Ben Bradshaw and Angela Eagle were eliminated, as the candidates with fewest votes. The second favourite, Walthamstow MP Stella Creasy, achieved just 26.4% of the final round.
History of activism
But what do we know about 48-year-old from Sheffield? He was defined early in his career by calling for the resignation of Tony Blair after himself resigning as a defence minister in 2006. And in 2008 Watson was appointed by Gordon Brown as minister for digital engagement. He became the first MP to have a blog and described himself as "an apprentice nerd" at the time.
Once deputy chairman of the Labour Party he also spent time as Miliband's campaign manager in 2013, until he was forced to quit after he became embroiled in a row about the role of the Unite union in candidate selection in Falkirk.
Coming out swinging
As a man who rejects his image as a political bruiser, the rhetoric contained in his first speech as deputy was more than a little combative. He declared: "And to all those Tories sniggering up their sleeves that we won't win in 2020 I say simply this watch this space – watch your backs, we will be watching you and we will win in 2020.
"We have had a Tory government for too long, but this is not a Conservative country. British people believe in hard work and a fair crack. That's not the Tory way – they don't play fair. In the Tories' second term in government Labour is the last line of defence for the millions of people who suffer in their hands."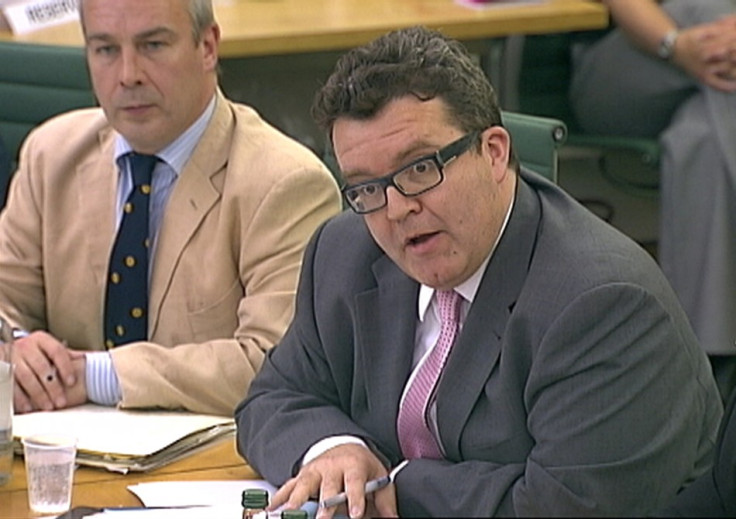 Campaigning MP
Watson has gained prominence as a backbench MP campaigning against both child sex abuse and phone hacking by tabloid newspapers. This has earned him the reputation as being the nemesis of Rupert Murdoch and his media empire.
Watson was a key figure in the campaign to expose phone hacking by the Murdoch-owned newspapers, and famously accused James Murdoch of heading a Mafia-like organisation. He took a starring role in the interrogation of Rupert and James Murdoch in 2011 in front of the Culture, Media and Sport Committee.
In 2012, he blew the lid on a paedophile ring operating close to the heart of British democracy at Prime Minister's Questions, which drew sharp intakes of breath from the benches.
Since a welter of allegations against top political figures of the recent past have been revealed. Among those named as possible paedophiles have included the former home secretary, Sir Leon Brittan, and the former prime minister, Edward Heath.
In 2015, Watson became the champion of the black cab trade in its mortal struggle against Uber, the App-based arriviste invading cities across the world, which has condemned as
"the worst kind of predatory capitalism"
.
New politics
During his first speech as deputy leader, Watson said: "People are sick of old politics and even our own people are sick of the old ways of doing politics that's the biggest challenge we've ever faced as a party but if we face it together. Embrace it together we can turn it to unstoppable advantage."
He continued: "I promise and to those alarmed by the scale of difference between the old world and the new I say this – there is only one Labour and its bigger than leaders or deputy leaders bigger even than its members or supporters and on behalf of the millions who need us we are the guardians of decency, fairness, justice and equality in the United Kingdom and we are going to continue to do that."