Guitarist Tommy Allsup, who survived the plane crash that killed Buddy Holly, has died aged 85.
Allsup passed away at a hospital in Springfield, Missouri, on Wednesday (11 January) due to complications following a hernia operation.
The renowned rockabilly and country musician, who found fame as part of Buddy Holly's backup trio, escaped death after losing a seat on the private plane that crashed on 3 February 1959, killing Holly and fellow performers Ritchie Valens and J P 'The Big Bopper' Richardson, as they headed to Minnesota for the next stop on their tour.
Richardson had taken the place of country musician Waylon Jennings, while Allsup and Valens flipped a coin to decide which one of them would fly on the private jet and who would have to take the bus.
The plane crashed near Clear Lake, Iowa. Pilot Roger Peterson, 21, also died in the crash.
During an investigation into the crash, it was originally thought that Allsup had been on the plane after his id was found in the wreckage according to BBC News. It later emerged that he had asked Holly to take his ID in order to pick up some mail from the post office when he landed in Minnesota.
"When they found the bodies the next morning, they found five wallets with five different IDs," Allsup once said as he recounted the incident. "So they had my name on Associated Press as one of the people on the plane."
The tragedy is part of music folklore and inspired Don McLean's 1971 song American Pie and is forever remembered as 'The Day the Music Died'.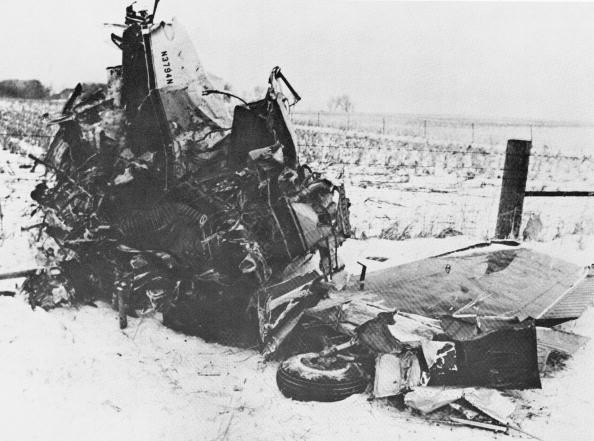 Paying tribute to the musician, who also worked as a producer for Willie Nelson, Neil Portnow, president of the Recording Academy said he was "one of western swing and rockabilly music's finest"
"The Oklahoma native and was admired by his peers and fans alike [and] heralded by Paul McCartney as one of the finest guitar players in the world," he said. "Our deepest condolences go out to Tommy's family, friends, and creative collaborators."
Allsup's son Austin, who also became a musician, said his father had always known how lucky he was to be alive. "I know my dad has talked about that many times and knew that he was very lucky to be here," he said. "It could have been the other way around."
The 32-year-old said Valens' sister had contacted him to offer her condolences after hearing of Allsup's death. "I told her in my message back, now my dad and Ritchie can finally finish the tour they started 58 years ago," he said.
Born in Owasso, Oklahoma, Allsup will be buried in his home town, Sky News reports.