Michelle Obama is set to make her final TV appearance as first lady on The Tonight Show Starring Jimmy Fallon.
The popular first lady will appear on the show on 11 January, a day after her husband, President Barack Obama, gives his farewell address, and nine days before the family vacates the White House, Deadline reported.
Obama has appeared on the show on two previous occasions – bumping up ratings on both shows, with her "Evolution of Mom Dancing" skit on 2 April 2015 proving to be a fan favourite.
The first lady's final interview from inside the White House was given to CBS, with Oprah Winfrey interviewing, although the viewing figures were not as high as expected with 9.39 million tuning in.
Obama's last official appearance as first lady will take place on Friday (6 January), honouring the counsellor of the year, in an annual ceremony created by the first lady to highlight the important work counsellors carry out in education.
Last year she joked that the ceremony could be her last White House event "before they kick us out in January of 2017," Deadline reported.
The Obamas are set to leave the White House after eight years ahead of President-elect Donald Trump's inauguration on 20 January. Staff have revealed there will be an extremely quick turnaround as the Obamas' belongings are moved out and Trump moves in.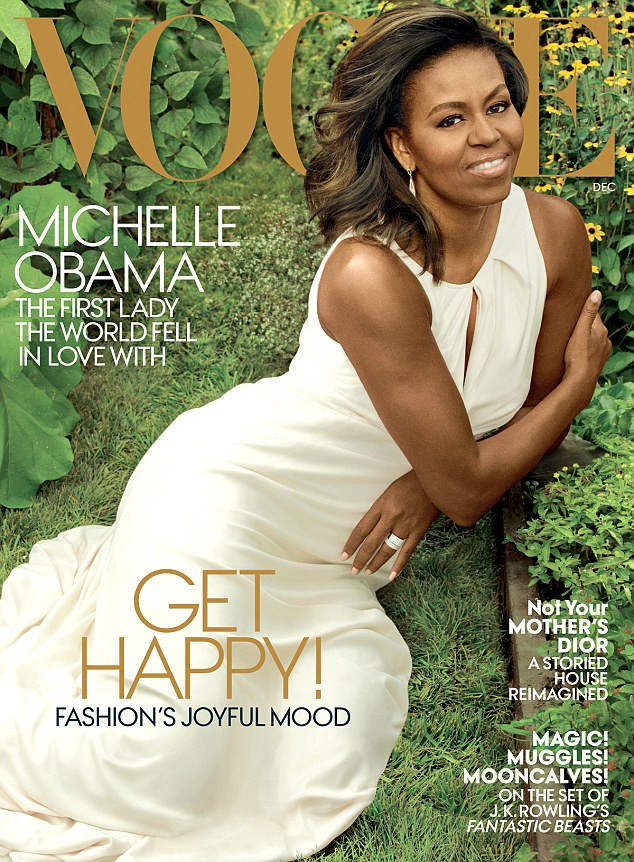 "It's more like organised chaos," Chief White House Usher Stephen Rochon told CNN's State of the Union, explaining that after the Obamas leave at 10.30am, staff will have just six hours to prepare the building for Trump.