Dame Helen Mirren has won yet another gong for portraying Queen Elizabeth II, being honoured with her first ever Tony Award in a presentation in New York on 7 June.
The 69 year old won best leading actress in a play for The Audience, beating stiff competition from fellow Brits Carey Mulligan for her role in Skylight and Ruth Wilson from Constellations, as well as Mad Men's Elisabeth Moss, nominated for her part in Heidi Chronicles.
Her performance marks the second time she has received an accolade playing the monarch, after earning herself the Academy Award for best performance by an actress in a leading role for 2006 film The Queen.
During her speech, the Prime Suspect star referred to her previous successes as Elizabeth, commenting "Your Majesty, you did it again".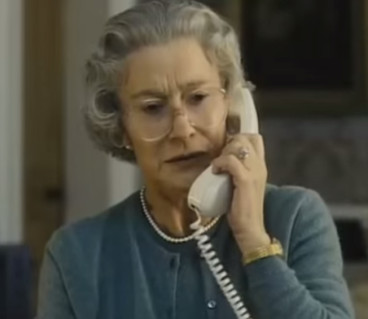 Mirren accepted the award by saying: "This is an unbelievable honour and I am so thrilled," dedicating her win to her husband Taylor Hackford.
'Baby, this is for you and you know why,' she said pointing towards her partner of 18 years. But in true Mirren style, she added jokingly "that's nothing rude, incidentally."
Mirren has been nominated for a Tony Award – a ceremony which recognises the best talent on Broadway – twice before. Once in 1995 for A Month In The Country and then again in 2002 when she starred opposite Ian McKellen in Dance Of Death.
Written by Peter Morgan (The Queen) and directed by Stephen Daldry (Billy Elliot), The Audience depicts the private weekly meetings held between Queen Elizabeth II and each of her twelve prime ministers, including Winston Churchill, Tony Blair and David Cameron.
As the play goes behind the walls of Buckingham Palace, theatregoers get a glimpse of the woman behind the crown and her professional relationships, all playing a significant part in shaping the current monarch.
Other British wins of the night included Alex Sharp for best actor for his role in the stage adaptation of The Curious Incident Of The Dog In The Night-Time and Marianne Elliott for best direction for the same production. The show also walked away with the award for best play.