Tony Blair 'to step down' as Middle East peace envoy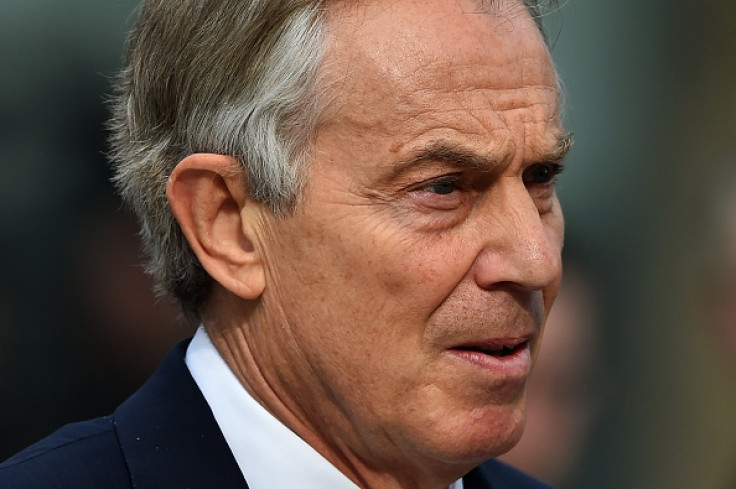 Reports have emerged suggesting former British prime minister Tony Blair is preparing to step down from his controversial role as a peace envoy for the Quartet Middle East Peace Negotiators.
Several senior diplomats have reportedly hinted on the move to the Financial Times with one diplomat saying: "It is long overdue. He has been ineffective in this job. He has no credibility in this part of the world."
The Quartet, also known as the Diplomatic Quartet or the Madrid Quartet, was formed following the 1991 Madrid Conference and comprises of representatives from the US, UN, EU and Russia.
The Quartet was created in an attempt to mediate the Israel-Palestinian conflict.
Blair was appointed as a Quartet envoy in 2007 following a request from the the administration of president George W. Bush, after he stepped down as British prime minister.
The former prime minister no longer holds strong ties with senior Palestinian Authority figures and major business interests, reported the Financial Times.
Despite being keen on remaining a part of the peace process, Blair is reportedly being "eased out" of his role at the Quartet, according to the senior diplomats.
Blair is rumoured to have met with US Secretary of State, John Kerry on Saturday (14 March) at the resort city of Sharm el-Sheik, in a bid to explore a possible job change.
He has also reportedly met with the UN foreign policy chief Federica Mogherini.
Meanwhile, Blair was present at a conference on economic development in Egypt this weekend, where he said: "Democracy is important, but democracy is not on its own sufficient. You also need efficacy. You need effective government taking effective decisions."
Speaking about Egyptian President Abdel Fattah el-Sisi who has been accused of several human rights abuses, Blair praised the leader and said: "I don't think you have to be authoritarian, but you have to be direct."
Blair has been providing economic advice to President Sisi since July last year.
An Amnesty International report reported, "a surge in arbitrary arrests, detentions and harrowing incidents of torture and deaths in police custody [in Egypt under Sisi]," reported The Independent.
© Copyright IBTimes 2023. All rights reserved.