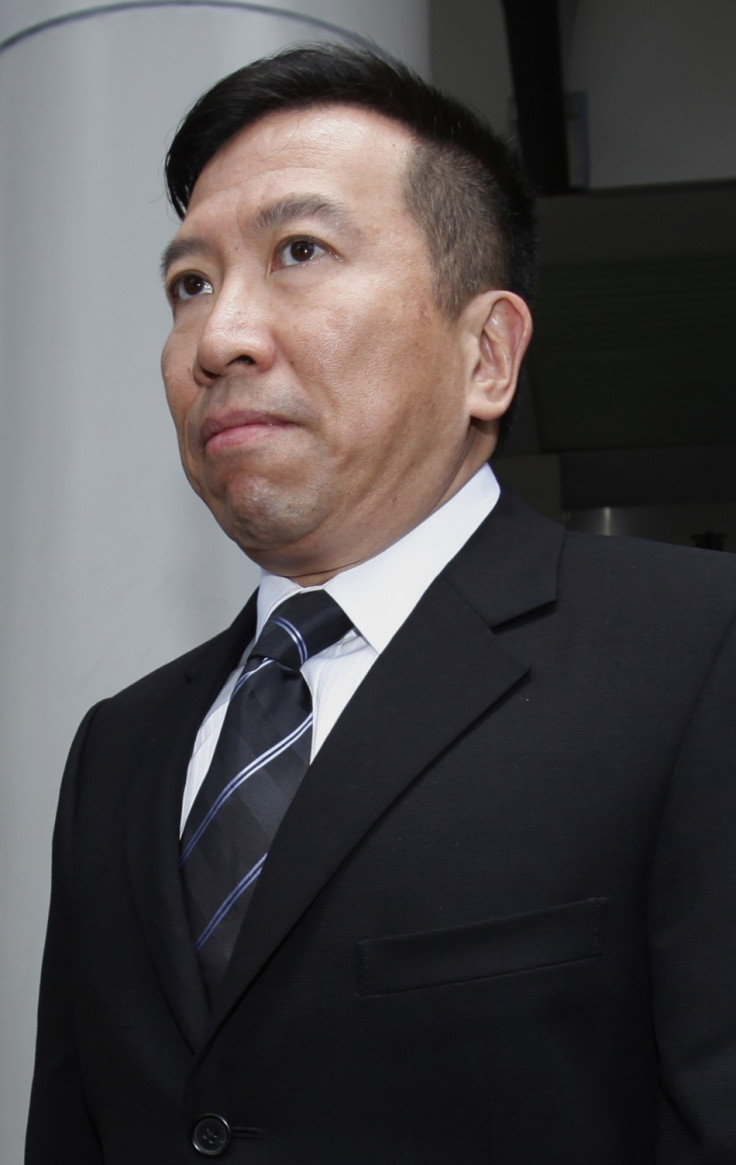 The criminal case against Tony Chan, the Feng shui master accused of forging the will of his former lover, the late Hong Kong billionaire Nina Wang, has begun.
Tony Chan was seen leaving a Hong Kong court at the close of the first day of a preliminary inquiry over charges of forgery.
Chan fought for years over the control of his former lover's multi-billion fortune inheritance. Wang died of cancer in 2007.
His attempts were cut short after a court ruled in 2010 that a will leaving Wang's estate, estimated to be worth $4bn (£2.5bn), entirely to Chan was a forgery.
Chan was charged with forgery in 2011 after the court ruled in favour of an earlier will dating back to 2002, in which Wang left her estate to a charity run by her siblings, the Chinachem Charitable Foundation Ltd.
Chan was freed on a bail of $2.57m, but had to surrender his travel documents.
The magistrate's court has been told that Chan will face one charge of forging the will and a second of deceiving others that it was real, Radio Television Hong Kong reported.
Chan's legal team want to stop the trial after they say the will was severely altered by forensic tests, making it impossible to conduct further testing, the report added.
The hearing has been adjourned until 17 May, with both sides agreeing to reduce the number of witnesses from 26 to three in a bid to shorten the potential length of the trial.
Nina Wang's life was scarred by the 1990 kidnapping of her husband Teddy Wang Teh-huei. His body was never found and he was declared legally dead in 1999.
Chan said he was originally hired by Wang in 1992 to help find her husband.