Hollywood director Tony Scott's suicidal leap from a California bridge has given rise to as many rumours as the shock of his death.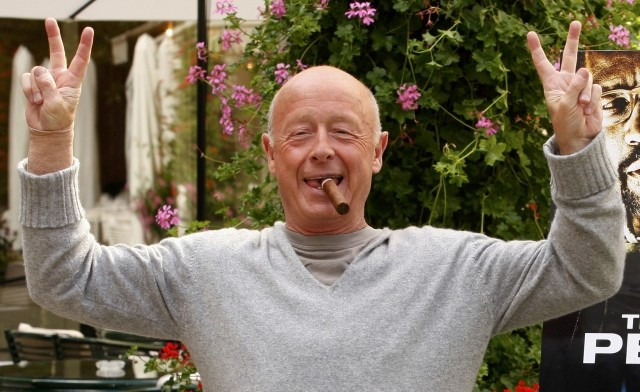 The director of 1986 action flick Top Gun apparently committed suicide by jumping from the Vincent Thomas Bridge in San Pedro on 19 August afternoon. He was 68.
Eyewitnesses told the police that Scott jumped without hesitation after parking his black Toyota Prius on the bridge. Investigators found a note with a list of contact information inside his car, while a suicide note was recovered from his office, the Los Angeles Times reported.
Though the investigators and the police have not revealed the content of Scott's suicide note, a report on ABC News stated that the British-born director was suffering from an inoperable brain cancer.
However, Scott's family denied the report and told the investigators it was a rumour and "absolutely false", TMZ reported. In fact, his wife, Donna Wilson Scott reportedly said that Scott was not suffereing from any other serious medical condition that would have caused him to commit suicide.
Officials further confirmed that an autopsy did not show any evidence of brain cancer, according to TMZ sources.
Why did Scott commit suicide?
Severe medical issues apart, depression is thought to be the most common cause of suicides. However, Scott appeared to have everything to live for. He had two young children and a flourishing career; he had teamed with Tom Cruise to work on the sequel of Top Gun plus the film is reportedly being converted for a 3D release, which is expected sometime later this year.
Meanwhile, officials have said that they will take over a month to determine the actual cause of Scott's death, according to Fox News.
Born in North Shields on the banks of Newcastle's river Tyne, Tony Scott grew up in Northern England. His credits include a number of action and thriller movies including Top Gun (starring Tom Cruise), Crimson Tide, Man on Fire, Enemy of the State and Déjà vu.
The Hollywood director was also the younger brother of Ridley Scott, an equally acclaimed Hollywood director best known for the Academy Award winning Gladiator. Tony Scott is survived by his current and third wife and their twin sons.