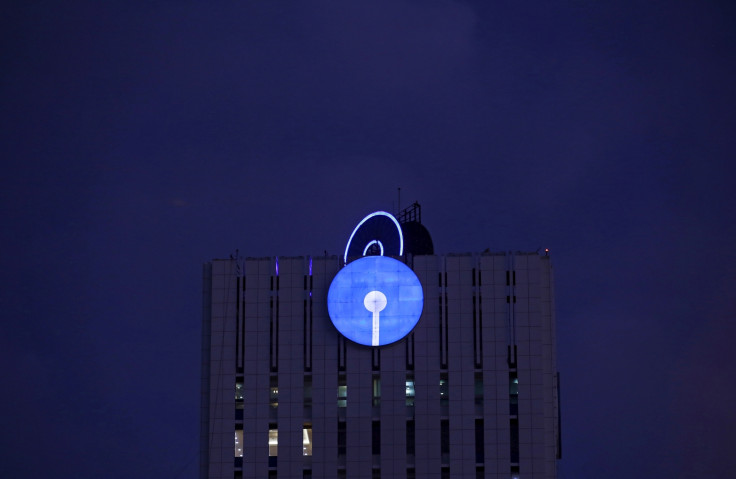 India's largest lender, the State Bank of India (SBI), has completed a merger with five subsidiary banks and Bharatiya Mahila Bank to become one of world's top 50 banks.
SBI, which is 60% state-owned, has merged with State Bank of Bikaner and Jaipur, State Bank of Hyderabad, State Bank of Mysore, State Bank of Patiala and State Bank of Travancore.
The combined entity will have assets of around £369bn ($463bn) and will cater to a customer base of 370 million people.
The impetus for the link-up has been to consolidate India's fragmented banking sector and create a mega bank of international significance to match with the south Asian country's growing economic clout.
The hope is that combining the various state-run banks will drive down operating costs through synergies and help power investment-driven growth in one of the world's fastest-growing economies.
In theory, larger banks can finance bigger projects and are better able to weather economic shocks.
However, the failure of a systemically large bank can have profound economic implications and there is an expectation that they will be bailed out by the taxpayer during times of stress.
This creates a moral hazard where a bank takes advantage of its protected status to adopt positions that are high-risk, high-reward in the knowledge that it has a safety net to fall back on if its risk management proves inadequate.
Monopolism fears
The SBI had £13.5bn worth of bad loans on its books at the end of December and was categorised as "too big to fail" by India's central bank last year.
Its size was of concern to former Reserve Bank of India chief Dr Duvvuri Subbarao, who called for the creation of a number of comparatively big banks rather than a single excessively large bank.
"Significantly big banks can resort to monopolistic practices that may result in unequal competition and distortive and even predatory behaviour in the market," he warned in 2013.
"Our second largest bank is almost one-third the size of the biggest bank (SBI). This creates a monopolistic situation."
However, Finance Minister Arun Jaitley shrugged off those concerns and hailed the merger as an important step in strengthening the country's banking sector.
"This merger will lead to far greater operational efficiency and synergy of operations. When the cost of operations comes down, the cost of funds will come down," he told the Mint business daily in February.
"SBI will become a very large bank but not merely from a domestic point of view."