It looks like NBC is finally moving forward with the upcoming Xena: Warrior Princess reboot now that they've hired screenwriter Javier Grillo-Marxuach (Lost, Charmed) to write the script.
According to The Hollywood Reporter, Grillo-Marxuach will be working alongside co-creator-turned-executive producer Rob Tabert and Sam Raimi to bring the show back to small screens.
But whilst fans of the 1990s cult series will be pleased that the project is making some headway in its production, they might not be so happy to learn that original star Lucy Lawless won't be featured in the reboot, as it's set to portray a "new, modern Xena" instead.
An insider told THR: "The reboot will follow a new, modern Xena, with the lead actress needing to have the charisma and charm of original star Lucy Lawless and the smarts of The Hunger Games' Katniss Everdeen." They also went on to claim that producers were looking for someone who could embody "a sophisticated and smart superhero for a new generation."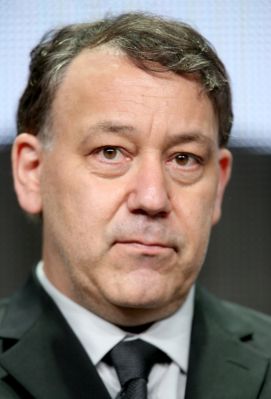 Speaking at the 2015 Television Critics Association press tour back in August, Lawless vouched that whilst she thought a reboot was a really good idea, she was adamant that she was "not involved" with whatever the network has planned.
"They could be doing it without us," she openly stated during the panel for Ash vs Evil Dead. "They have the right to, don't they? I'd love to see it happen, and I know that NBC wants to do it but they're just trying to find a way and a time...
"People still want that core friendship and I think whenever they reboot it, they have to get two women who really like and respect [each other] ... to carry that mantle. In whatever world you set it in, I think the friendship is what they're underestimating.
"I've been pitching that show because there's a swell of interest still. I'm always being peppered with questions [about] when the Xena movie is coming... Don't waste this opportunity; reinvigorate that franchise! It's an insane international character. They're fools not to bring it back. It's funny, it's sexy, it's action."
For more entertainment news follow A-List on Twitter @Alistinsider