Begin Again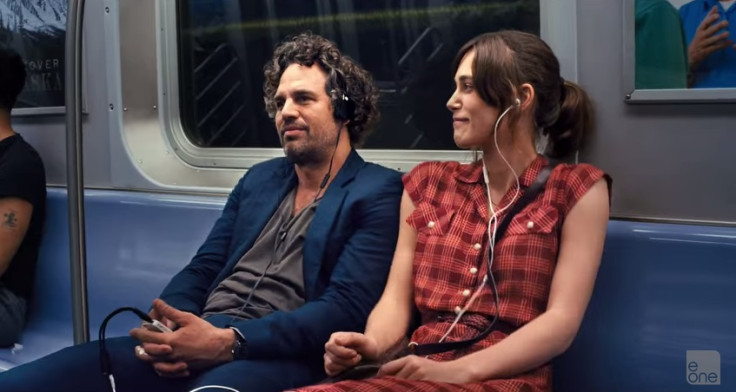 Mark Ruffalo and Keira Knightley play a shamed record label executive and an aspiring singer-songwriter respectively, whose chance encounter in a bar one night leads them to embark on a ambitious and exciting new music venture that promises success for both of them.
Many will read the description or see a still from the movie and instantly believe that Begin Again is just your run-of-the-mill, cheesy, romantic comedy but you would undoubtedly be wrong in this instance. While it is light in places, it certainly makes you laugh and can't help but make you feel good at times. It has a reality to it in its presentation of its characters that is very endearing and great to watch.
Both leads meet when they are seriously down on their luck, with no-one else to turn to and realise that this isn't a fairytale, they're going to have to work to get themselves to where they want to be and that they do!
Knightley's Gretta is certainly not the sweet Zooey Deschanel type character that sings sweetly down the microphone, nor is Ruffalo's Dan the handsome and charismatic saviour that she's been waiting for. Both characters are flawed and unabashedly themselves and what's pretty satisfying is that they don't even necessarily 'fix' each other throughout the film - but they might just make each other a little better throughout their musical journey together and that's good enough.
Watch this if you enjoyed: Chef, Music And Lyrics, What If, Once, This Is Where I Leave You, The Skeleton Twins, The Kids Are All Right

Available on Netflix UK.
Grace and Frankie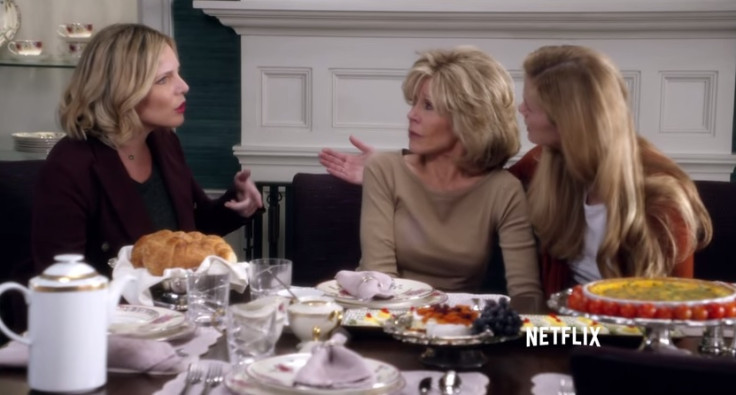 One of the many original programmes that Netflix has uploaded to its streaming site recently is brilliant comedy Grace And Frankie, starring Jane Fonda, Lily Tomlin, Martin Sheen and Sam Waterston.
Retired women, Grace and Frankie have never seen eye-to-eye due to their vastly different personalities but throughout their lives have been forced to tolerate each other on the occasional dinner or work function due to the fact that their husbands are business partners.
One evening, their worlds are turned upside down when their spouses invite them both out for a meal -- only to use the occasion to spring the truth on them that they have in fact been having an affair behind their wives' backs and are both in love -- consequently leaving them to be with each other.
Both unable to forgive their husbands, the two seek refuge on their accord to the beach house their families bought together some years ago, and both turn up to their house wanting it for themselves.
Realising they have no choice, Grace and Frankie have to learn to live with each other, while also dealing with the tribulations of broken-down marriages, being single at 70, sparring kids and ex-husbands that due to their guilt -- won't leave them alone!
Watch this if you enjoyed: 9 To 5, Happyish, Scrubs, Cougar Town, Friends, The Golden Girls, Transparent, Arrested Development
Available on Netflix UK and US.
Pretty Little Liars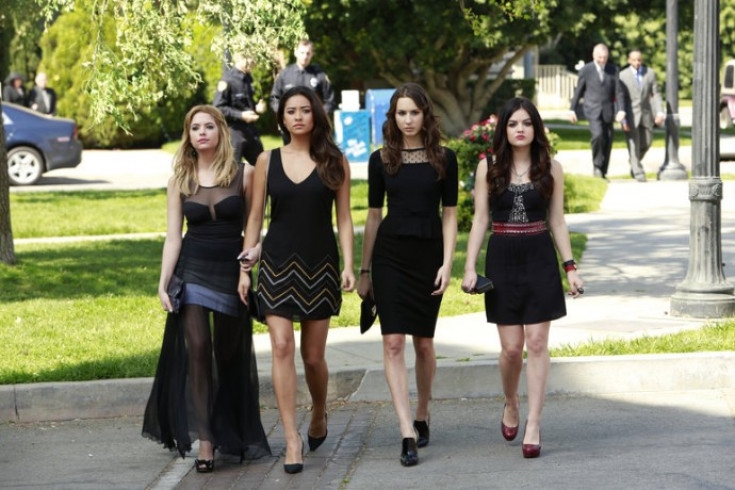 If you put the 90210, Desperate Housewives and Sherlock into a mash-up machine, most likely, you would get Pretty Little Liars.
After the death of their mutual best friend Alison, high-schoolers Hanna, Emily, Spencer and Aria band together to unravel the mystery behind her murder when all of the girl's start being plagued with threatening texts and ominous signs that an invisible foe who refers to themselves as A is following their every move.
Vowing to spill all of their dirty secrets if they continue with their investigations in the way that they have, this mysterious A manages to manipulate the friends and get them into many dangerous situations. Scared to tell the authorities for fear that they become embroiled in the case of Alison's demise somehow, the group vow to find out who this A is causing them some bizarre consequences and causing us viewers even more oh-so-intriguing cliffhangers.
Watch this if you enjoyed: Gossip Girl, Revenge, Faking It, The Carrie Diaries, Teen Wolf, 90210, Ravenswood
Available on Netflix UK and US.
The Others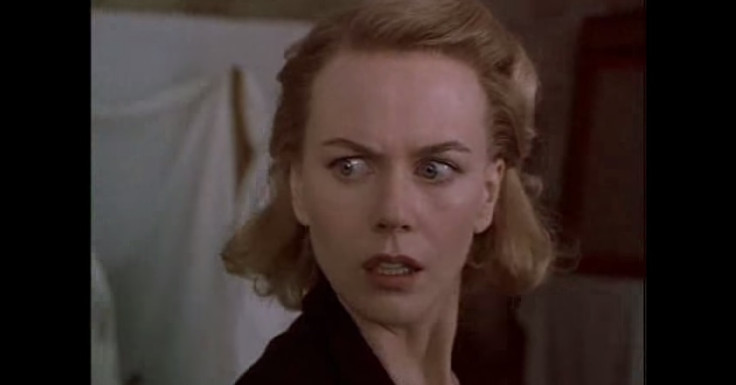 Much like slightly older horror films from around the same time, 2001's The Others was marketed as a scary movie when it first came out but next to the gore and frights we see in pictures today, it's understandable that it tends to be regarded as more of a supernatural thriller more recently.
Nicole Kidman stars as Grace, a timid woman who has recently retired to a mansion in the middle of nowhere towards the end of World War II, as she waits for her husband to return to them after he has done his duty in the armed services.
Her children have a disease that causes Grace much worry -- they are deathly intolerant to sunlight and cannot be subjected to it without feeling intense pain. Because of this, the whole family live a very lonely and oppressive life, in a house where all the windows are covered and all of the doors are securely locked, in fear that some kind of light could pass through.
In need of help, Grace hires a mysterious group of servants to help around the vast house but their arrival sparks some spooky goings-on and some unconventional activities that leave a frantic Grace investigating just what they are doing there.

Watch this if you enjoyed: The Awakening, What Lies Beneath, The Uninvited, Orphan, The Sixth Sense
Available on Netflix US.
Sense8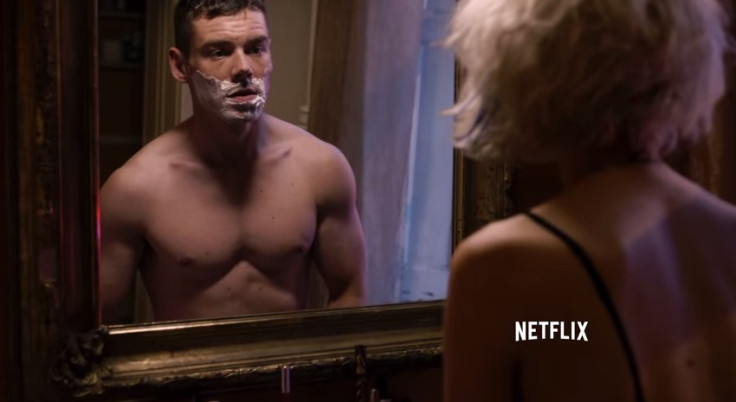 Like Grace And Frankie, Sense8 is another Netflix Original that has been introduced to the site in the last few weeks. It centres on eight strangers from all around the world, living in countries such as Kenya, Germany, England and the US, after they become mysteriously mentally and emotionally connected following a vision they all see of the violent death of a woman called Angel.
They discover that they have become Sensates, seemingly normal human beings who are able to communicate, sense, use each other's knowledge, language and skills all through their new-found powers.
While struggling to deal with their unusual abilities, aiming to find out what caused their connection and simply trying to continue with their every day lives, they are all met by a mysterious man named Jonas who vows to help all eight of them and protect them from the dangers of another man called Whispers, who is hell-bent on hunting them down and capturing them all, to harness their power for his own personal gain.
Each episode focuses on a different member of the group, reflecting their interactions with one another whilst simultaneously explaining their backstories, examining who they are as individuals, why they may have been brought together and how they all came to be where they are today.
Watch this if you enjoyed: The Matrix, Orphan Black, Heroes, Push, Under The Dome, Wayward Pines, The Whispers

Available on Netflix UK and US.